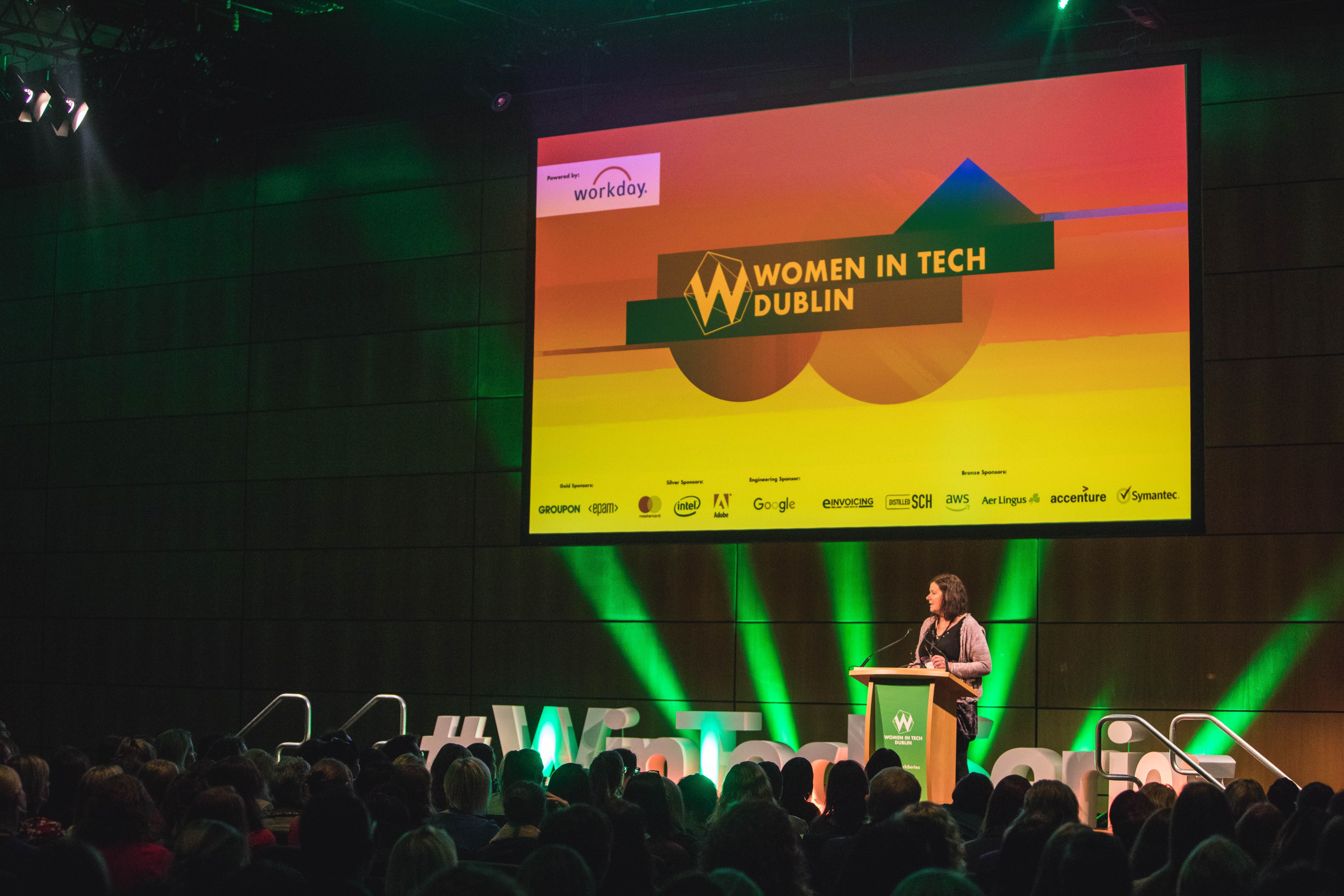 We are delighted to announce that Women in Tech Dublin is returning this October 15-16, 2020 and promises to be even better than ever before.
Join over 1,800 tech leaders and professionals in knowledge-sharing and celebrating gender diversity in the world's fastest growing industry.
What can I expect?
We've had a fantastic response to our Women in Tech World Series, and have taken on all your comments and feedback from our previous events in London, Edinburgh, Cape Town, Boston and Silicon Valley to improve on our offering at the upcoming Women in Tech Dublin 2020 even further. The programme has been designed to facilitate the growth and progression of women and girls in tech, foster mentorship, sponsorship, identify men as allies and drive equality and inclusivity.
Over the two days at The Convention Centre Dublin you'll have a range of enviable professional opportunities, including taking part in extensive training programmes, receiving tailored career advice, hearing from the best-in-class speakers and broadening your network both during the conference and afterwards in a drinks reception. Our previous speakers have included the likes of Brenda Romero, BAFTA award-winning Games Designer and Fionnghuala O'Reilly, Datanaut and NASA & Miss Universe Ireland 2019.
This event is sure to be the highlight of your professional calendar. Not to mention that it's taking place in Dublin, a truly exciting tech hub and multicultural community. In fact, Ireland has been reported to be one of the most competitive countries in the world for business. Amid the discussions of Brexit, many major UK companies are even considering moving their headquarters to the Irish capital city.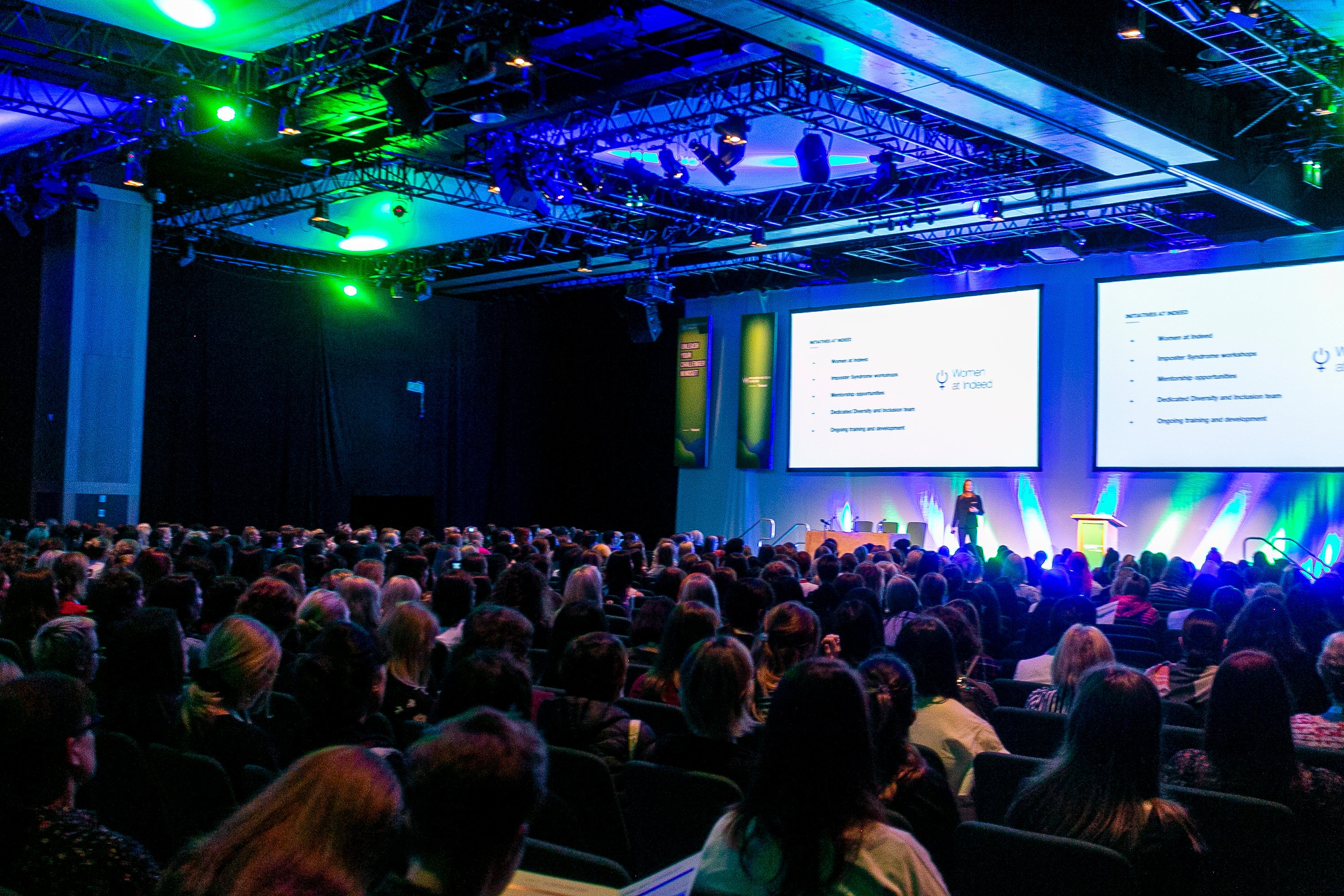 What's new for 2020?
We've added plenty of new elements to the event this year, including top speakers from a variety of innovative companies, a new app, access to a professional matchmaking platform, a Wellness Zone and a Career Advice Clinic.
You can find out more by taking a look at the Women in Tech Dublin brochure.
How can I take part?
As an attendee:
You can already register to attend the event with our discounted Super Early Bird Pass - sign up now so you have something in the year to look forward to! You'll be joining hundreds of other professionals from across the tech and leadership space, with endless opportunities to network, get inspired, learn new skills and just unwind.
As a speaker:
Our guests love to hear from inspirational people in the industry - if you have some insight you can share or an interesting topic you'd like to discuss, on stage or in a specialist workshop, then we would be thrilled if you would get in touch.
As a sponsor:
There are numerous benefits to being a sponsor at our Women in Tech World Series events. As a brand you will showcase that you are aligned with your customers' values on diversity and inclusion and that you actively champion women and their skills development in the tech industry.
You will also highlight your expertise to your target demographic and gain access to an unparalleled pool of experienced talent, helping to nurture your company's reputation as an employer of choice.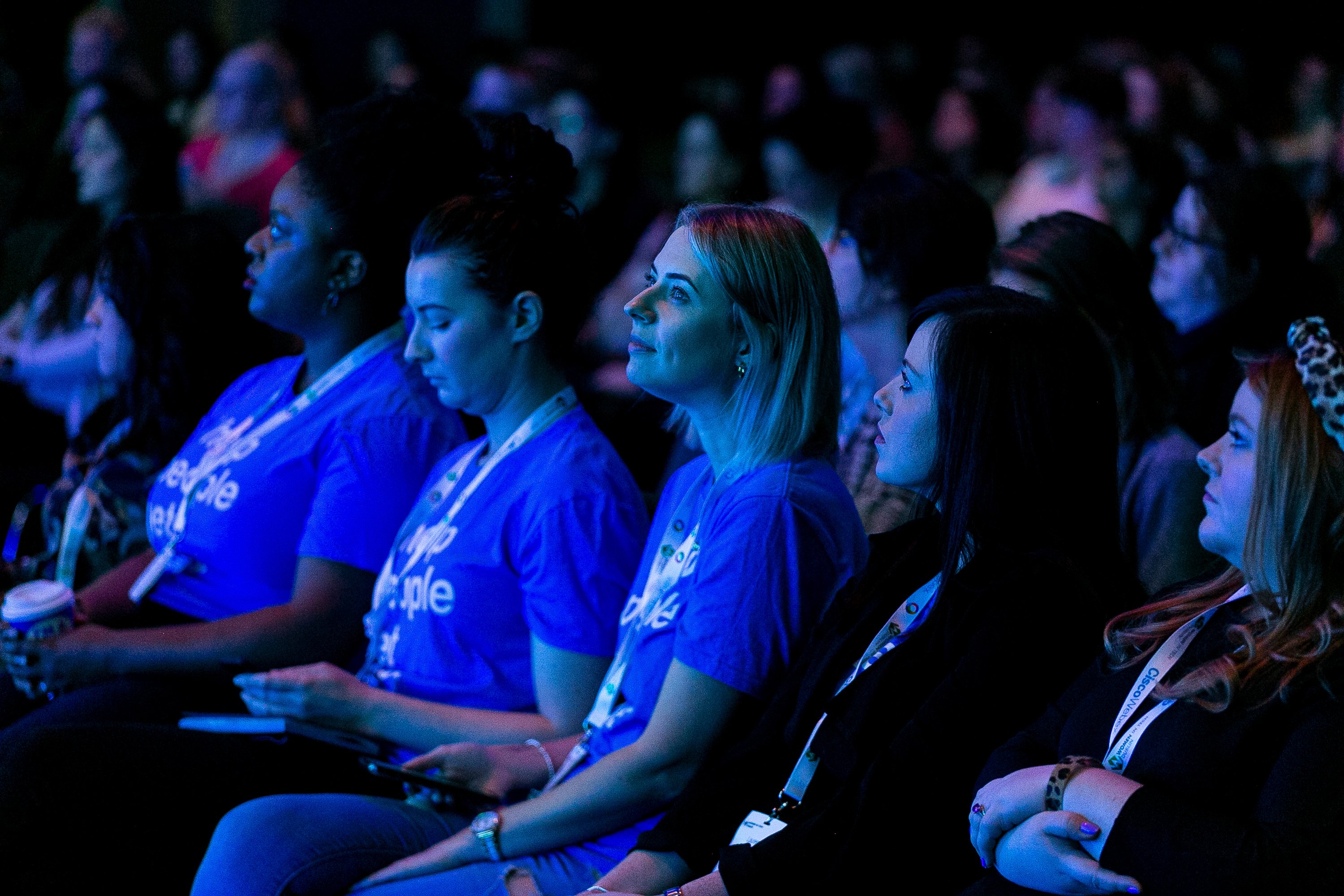 Don't just take it from us...
"As a woman still in the early stages of my career, it was very powerful for me to see and hear from so many inspirational women in a variety of tech roles and leadership positions".
- Software Engineer, Microsoft
"Unique opportunity to both be inspired and to share knowledge and experiences with other women in a safe, open, passionate & collaborative environment".
- Risk Manager - Business Controls Assurances, Permanent TSB
"The energy at the WIT Dublin was electric from the moment I stepped through the doors. It is very engaging, very fast paced and interesting from start to finish. The was an excellent mix of speakers and stories that kept the interest throughout".
- Operations Manager, Analog Devices, Inc
---
So, what are you waiting for? Don't just be a part of the conversation, drive it! Join us at Women in Tech Dublin at the CCD on October 15-16, 2020 and aid the movement towards a more pioneering and inclusive tech industry. Get your brochure for more information or secure your seat with our discounted pass now!
You can follow us on Twitter, LinkedIn, or Facebook to keep up to date with everything Women in Tech World Series.
---