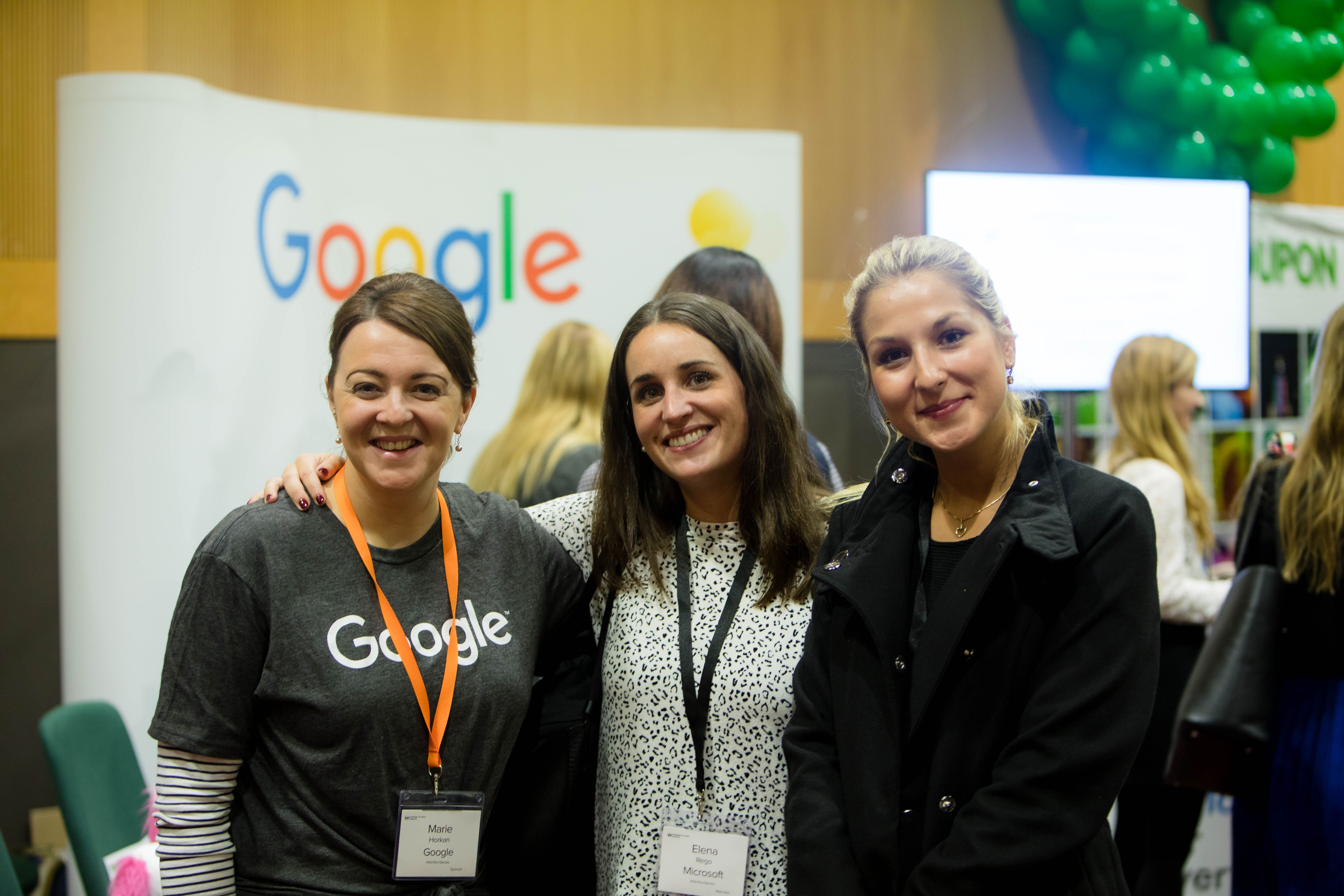 We're just 8 weeks away from Ireland's most vibrant women in tech conference. This is your chance to join the movement
Unleash your challenger mindset at this year's Women in Tech Dublin, brought to you by the creators of the largest global Women in Tech events series.
Over 1,000 thought leaders are uniting for two days of cutting-edge content on 12-13th September at CCD, Dublin. This event aims to enable people and organisations to connect, learn, and take action on gender diversity and inclusion together.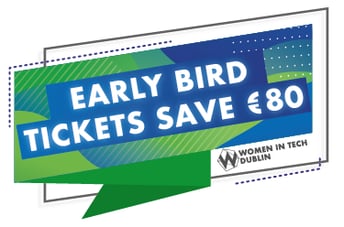 Network with hundreds of inspirational tech leaders, propel your commercial objectives forward by embracing diversity and inclusion, and deep dive into the tech trends that are changing the face of the sector. You will
leave with the knowledge and drive to write your own success story.
Our Early Bird tickets are available for a limited time only, book yours now to avoid disappointment.
---
Secure a spot among your fellow tech innovators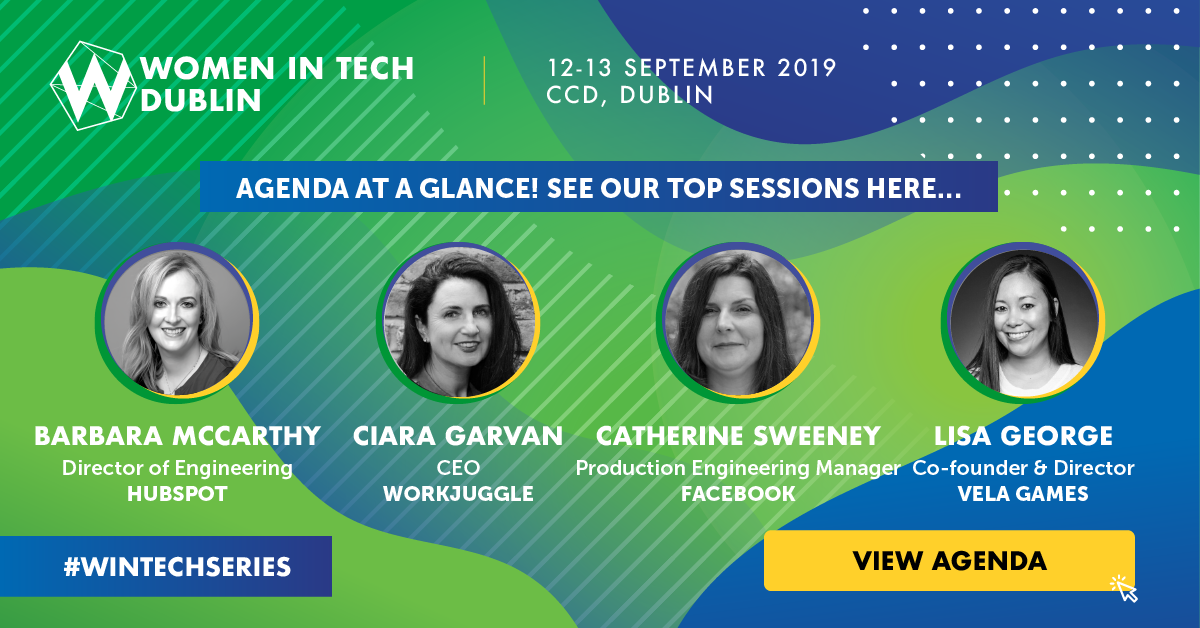 ---
Why should you join us at Women in Tech Dublin 2019?
Learn from the best speakers in the industry, enhance your skills portfolio, grow your network, and celebrate gender diversity in the world's fastest growing industry.
---
Stand still in the tech sector, and you'll get left behind
Our conference allows you to deep dive into current tech trends and develop your business strategy based on these innovations. By attending you'll get access to hands-on, practical workshops and talks by some truly inspirational individuals. Our aim is for you to walk away with actionable insights that you can use to sharpen your skillset from the second you leave the event.
Expect keynote speeches, workshops, and technical classes on these topics:
The state of the tech landscape in 2019
Whilst we are still a long way away from reaching true AI via the singularity, cognitive technologies are certainly here to stay! 2019 has seen, and continues to see, the technology advance further, and here we will assess where AI is today, and how it will impact your business and your own communication experiences with brands and objects in the coming year.
Matching emerging tech to your business needs
We discuss common business challenges affecting multiple industries, chart current and emerging ways to address the challenges and propose a methodology for travelling the scoping and sourcing journey. Attendees will receive insights about where to focus the emerging technologies, how to reconsider the legacy and the possibilities for future change.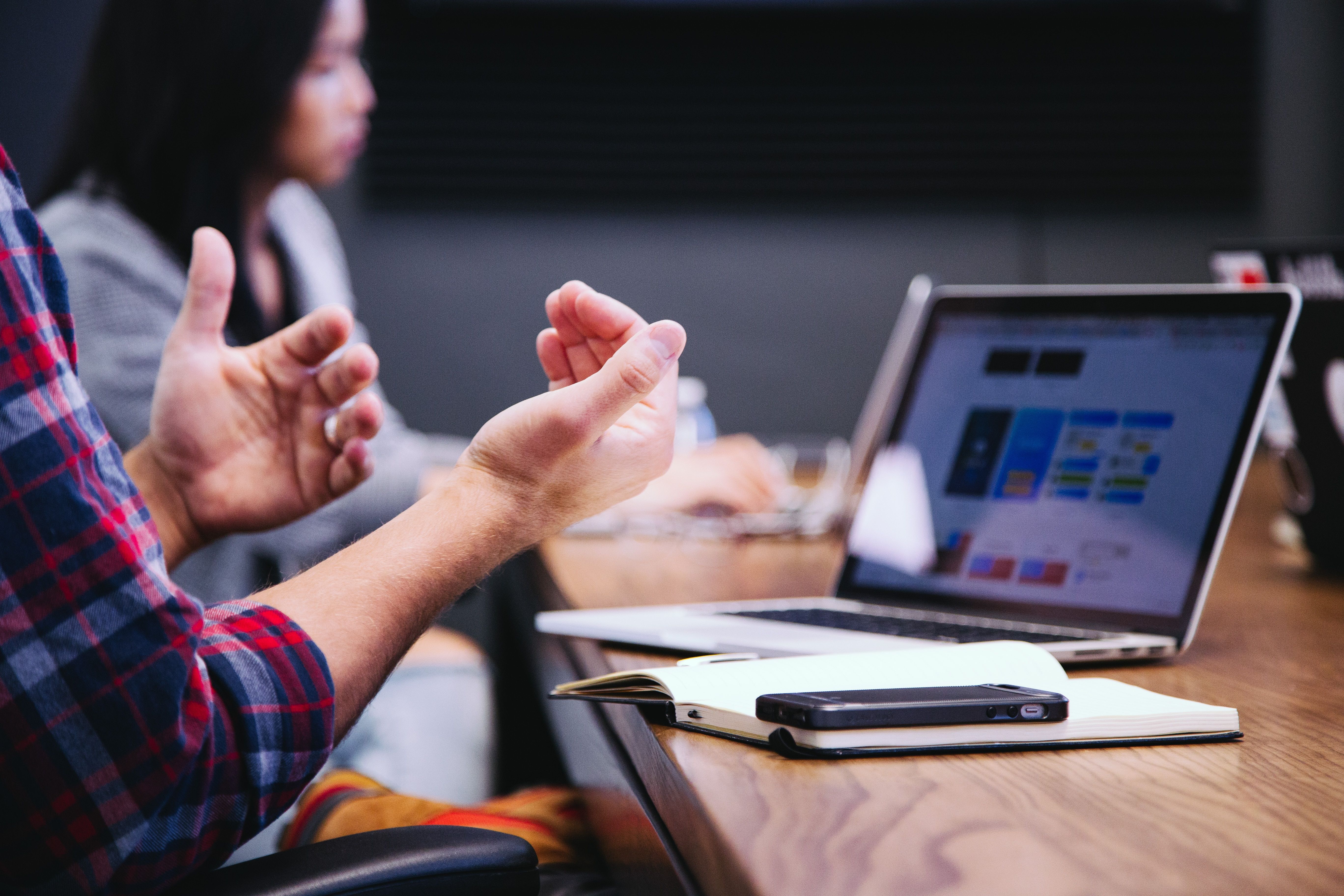 Modernising legacy systems in your organisation
As the industry evolves at an alarming pace, we're under great pressure to update or completely change our systems. Doing so when we have years of data and processes in place is a huge feat for anyone. In this session, we will look at case studies of implementing large scale digital changes and how adoption was handled and encouraged across orgs.
Machine learning and deep learning: Steps towards true AI
In this session we examine and predict the possible future applications and developments of machine learning and deep learning as cognitive tech dominates the conversation around the future of the industry and society as a whole.
---
Women in Tech Dublin is about creating real change, together
Ireland's tech industry is ahead of the game for gender equality, with women in technology statistics revealing that Irish women in tech are the second-highest paid globally. Despite this progress, there's still a long way to go. Women continue to be a minority in the technology sector on a global scale, with men occupying approximately 76% of all computer science jobs.
Changing the state of play is possible and we are leading the way in the fight for gender equality in tech. The power of Dublin's digital economy is vast and there's no better time to ensure that you're part of the conversation.
Expect keynote speeches, workshops, and technical classes on these topics:

Moving the conversation on from gender diversity
Intersectionality considers different systems of oppression, and specifically how they overlap and are compounded. This is increasingly important because more companies are giving attention to D&I than ever, but often with a narrow, single-minded strategy: "We're focusing on gender first." This approach, while well-intended and increasingly positively impactful, is not the way forward for true progress. Here we consider what organisations can do to adopt a more intersectional approach to D&I.
Spotting and calling out micro-inequalities
Small instances and off-hand statements are often the majority of how we detect unconscious bias. These small instances can build up to a lack of belonging and lead us to question our 'fit'. How do we spot these behaviours and what can we do to stop them from happening? We explore how to pro-actively discuss and stop micro-aggressions in the workplace.
Creating allies: Bringing everyone on board with D&I
Men, as the majority player in the tech workforce, have a very important part to play in paving the way to increased female tech representation. But specifically, what can and should, men be doing to help pave the way for more women? We will consider this and more during this presentation.
Discussing the gender pay gap with your employer
Gender Pay Gap Reporting made a splash across all industries in 2019 resulting in several countries passing legislature for mandatory reporting and many changes at an organisational level since. The results, as many of us expected truly pulled back the lid on just how deep this issue runs. Many of us now wonder, how do we open up this conversation with our employers?
---
Springboard your tech career
Listen to over 80 inspirational tech leaders share their tips for success in the world's fastest-growing industry. Learn how to build confidence, use the correct body language and market yourself for success so that those top tech jobs come into reach. Leave with the knowledge and inspiration to pursue your dreams and write your own success story.

Expect keynote speeches, workshops, and technical classes on these topics:
Developing your start-up business plan
You've had a fantastic idea for a start-up, you can roughly see how to plan it out –now it's time to put your thoughts and words into action and build a killer business plan! A great and clear business plan that puts you in the position to onboard a team of investors who will stay with you and be the backbone of your future growth. In this session we examine the key components and insights for creating your best business plan.
Advice for securing your seat at the leadership table
You've got several years of experience under your belt, you've put in your fair share of time, sweat, and tears, and by your calculations, it's your turn to move up into a leadership position. But where to start? How do you position yourself and secure that leadership role? During this presentation we will hear practical tips and advice on what you can do to help advance your career for 2020!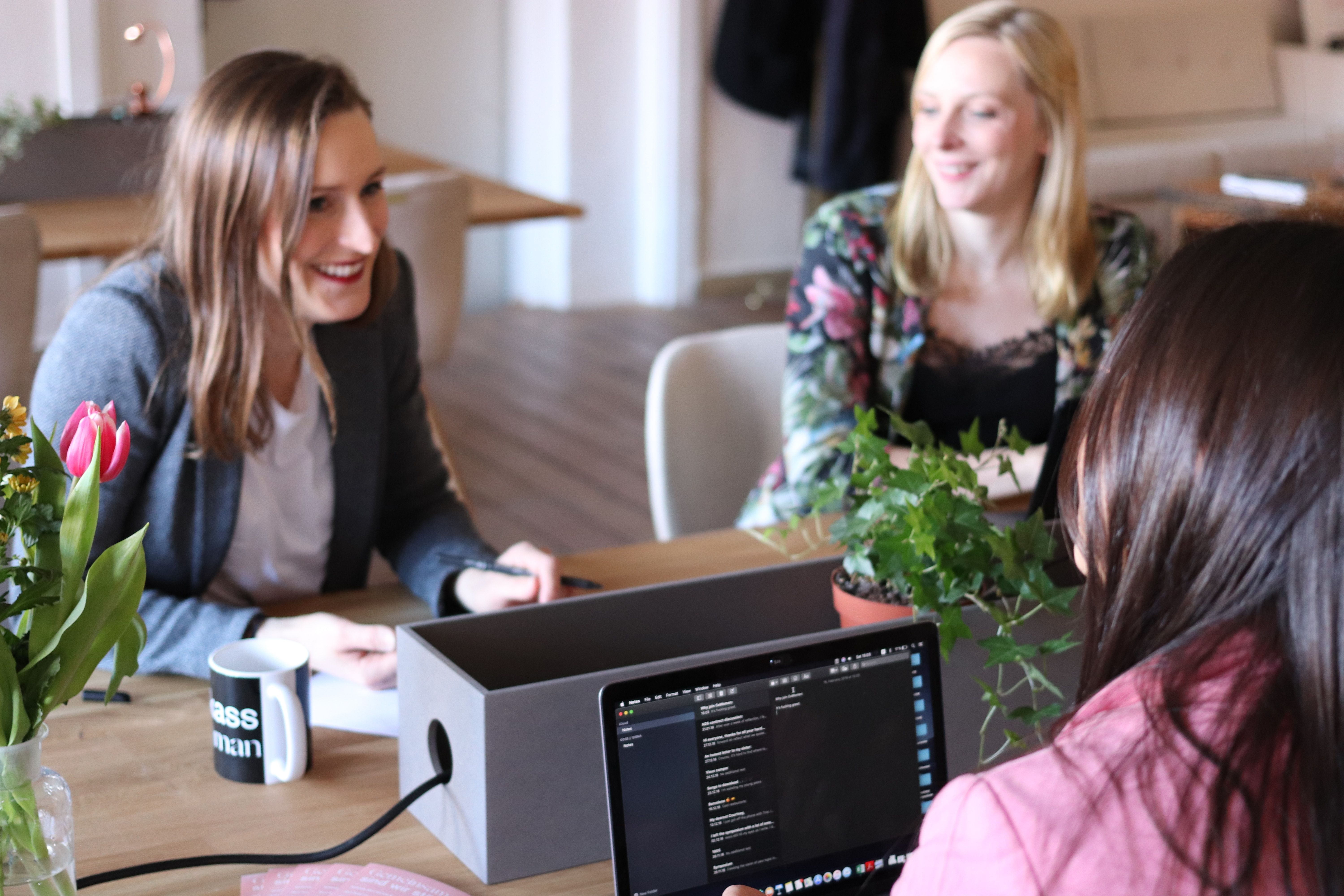 Building your personal brand
In this workshop, learn how building your own personal and professional brand can help position you as a thought leader and ultimately benefit your career. This session will touch on the importance of listening to the right influencers, being engaged in online and professional communities and leading conversations around your interests.
Planning your next 5 years of career development
In this workshop we will discuss the tools you can use to map out your career moves whether they be vertical, lateral, or in a new function all together. You will be able to use these tools to help you in a variety of situations.
---
Last but not least, we are delighted to share with you our new features for 2019!
The Mentor-Mentee Match Board
Are you looking for a mentor or hoping to become a mentor to an equally fantastic woman in tech? We are offering you the platform to connect with potential matches from all over Ireland and will be operating the first Mentor-Mentee Match Board!
The Speakers' Corner
We know how frustrating it can be when you don't get enough time with a speaker to ask questions. For 2019, we've introduced The Speakers' Corner, where delegates can go for an extended Q&A session with speakers following their presentation.
Networking Topic Tables
We're adding a new element to our evening networking drinks! Meet new people, mingle and discuss the topics and issues you care about most. This is your chance to meet like-minded attendees who share your passions.
Don't just be part of the conversation – drive it!
Join us at Ireland's top women in tech conference, 12-13th September at CCD, Dublin. For group booking advice please contact sana@maddoxevents.com or, if your company is interested in getting involved, please visit this page for more information.