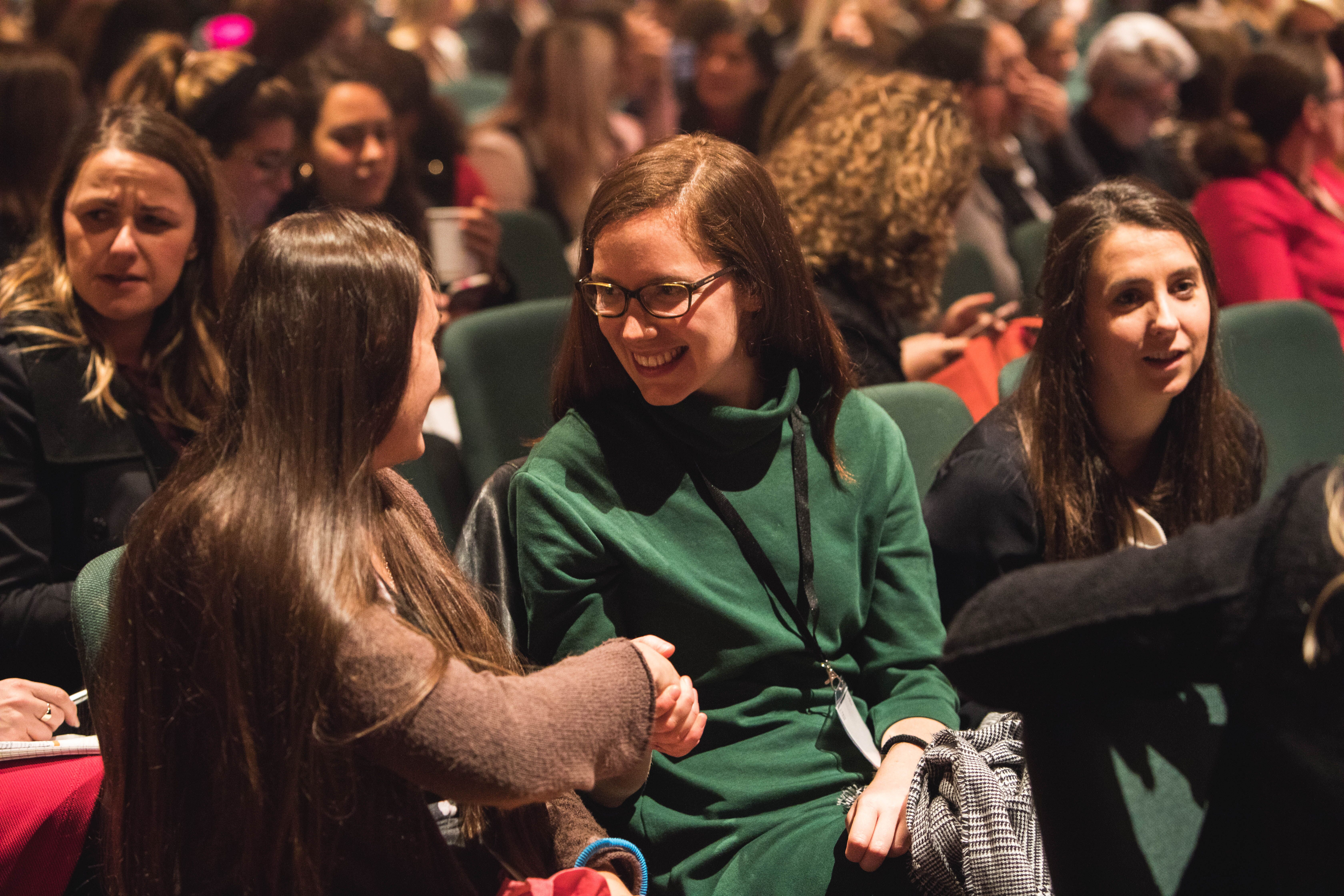 Following last year's sell-out conference, Women in Tech Dublin returns to the CCD for two days of innovative and thought-provoking content.
Women in Tech Dublin 2019 boasts over 80 sessions, 85 speakers, and 1,000 attendees. This is Ireland's top event for women in technology and there's no better time to book. Our Super Early Bird tickets are only available for a limited time. Secure your spot today and join us in celebrating gender diversity in the world's fastest-growing industry.
Why is Women in Tech Dublin so important?
What can you expect at Women in Tech Dublin 2019?
Insights on emerging technologies that will be shaking up the industry over the next 12-18 months
Networking opportunities with hundreds of tech leaders from across Ireland and beyond
Deep dives, workshops, and seminars that lift the lid on career opportunities and allow you to up-skill fast

One-on-one access to the most prolific tech companies globally… And more!
What's new for 2019?
County Pavilion

Start-up Pitch Zone

Elephant in the Room Roundtables

Mentor/Mentee Matchboard... And more!
Ireland's tech industry is thriving – NOW is the time to harness technology's potential and embrace diversity. This is your opportunity to not only join the conversation, but drive it!
---
Women in Tech Dublin returns 12-13 September 2019. Book your Super Early Bird tickets now to avoid disappointment!
---
Still need convincing? Let us explain why your presence is needed at Dublin's most vibrant women in tech conference.
Be inspired by the ecosystem's most influential women in technology, network with like-minded female founders, liaise with top Ireland tech companies and enhance your skills portfolio in a innovative atmosphere.
"An amazing opportunity to see hundreds of people going through similar challenges, helping and supporting each other, being inspired and motivated, and going back to their jobs to change it for better."

Senior Manager, VMWare
What can Women in Tech Dublin do for me in terms of tech, people, and business?
Be empowered and inspired
Learn from our most influential tech leaders as they champion women and tackle the issues integral to you. Leave with the knowledge and inspiration to pursue your dreams and write your own success story!
Expand your network
Build strong connections with fellow tech professionals through structured networking and provide yourself with an abundance of new opportunities. If you're looking to fast-track your way to the top, find a mentor among our pioneering attendees.
Level-up your tech skills
From VR, to blockchain, and everything in between, our interactive sessions will allow you to explore how your business will be impacted by emerging tech trends. Bolster your areas of expertise or deep dive into parts of your sector that you've never touched before.
Build trailblazing and diverse teams
Drive your commercial objectives forward by embracing diversity and inclusion. Address issues such as the gender pay gap and how to create effective D&I policies. At Ireland's epicentre for women in tech, we will guide you on your journey to achieving long-term business success.
Boost your career potential
Jumpstart your journey to the top with our lessons in upskilling fast. Learn how to build confidence, use the correct body language and develop your personal brand for success so that those top tech jobs come into reach and you can build the career you want.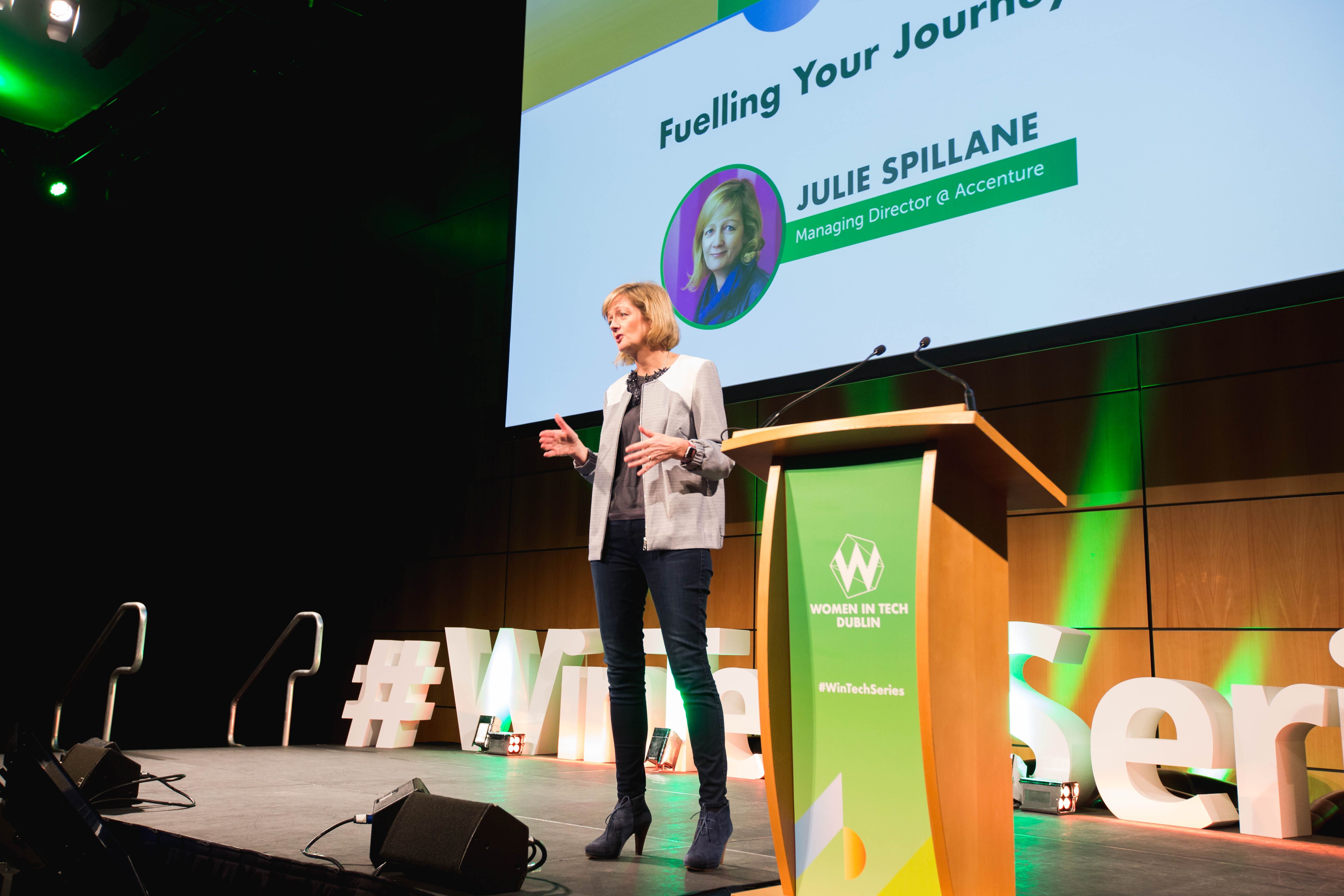 Calling all women in the tech industry, book now to secure your spot among other innovators in your field!
---
See you at Dublin's top women in tech summit, 12-13 September.
---
You can follow us on Twitter, LinkedIn or Facebook to keep up to date with everything Women in Tech Dublin.