Jennifer Cox speaks to us about her role in the technology sector and shares her thoughts on Ireland's Women in Tech Dublin, taking place 12-13th September 2019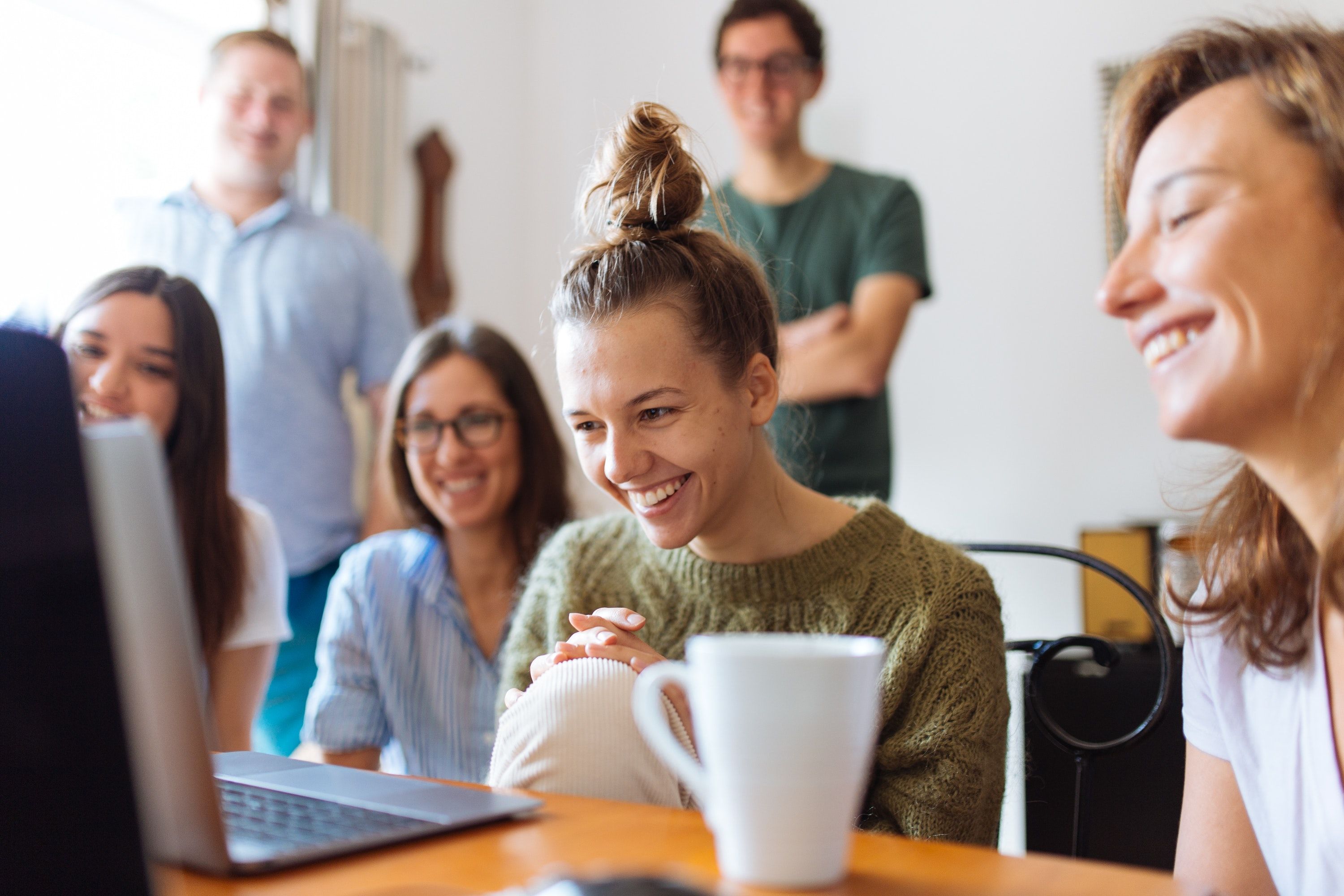 Jennifer Cox proudly boasts 14 years in the IT industry and is currently a Security Engineer with Tenable. Tenable is a global leader in the Vulnerability Management market and Jennifer has achieved several promotions since joining the company in 2016. She works to empower organisations in the private and public sectors in EMEA towards best practices in Cyber Security, Risk Prevention, and Exposure Awareness. Jennifer is an accomplished and results-oriented individual with a strong track record of over-achieving on her goals. She is also a married mother with four boys who travels from Wexford to Dublin several days a week to work whilst studying for her degree in her 'free time'.
Jennifer has previously been nominated for both the Women in Tech and Women in IT awards in Dublin and is an active member of WITS Ireland, NWCI and Leaders in Tech Ireland.

---
Jennifer will be sharing her knowledge at Women in Tech Dublin, taking place 12-13th September. Join her there and secure your spot today.
---
Please tell us a little about yourself and how you got into your role at Tenable?
I'm a Mum to four boys, I'm from Wexford and have worked in IT now for 14 years. I began in a tech company in the south-east — originally in an admin role but, after a while, I started to learn the various tools of the trade and skillsets that enabled me to progress to a tech support role handling retail, payroll, and accounting software. It was very much hands-on and there was lots of learning on the job, but in many regards I've always worked best that way. During that time, I was also working towards a Psychology degree part-time, simply because I was interested in it. I believe it's important to constantly learn. That's probably at the core of why I'm in tech — in an industry that changes so quickly, it's never possible to get bored.
After 11 years working for that particular company I eventually managed all their day-to-day IT but at the same time knew I'd progressed as far as I could with them; I needed new goals. I'd considered moving prior to that, but family commitments — and an unexpected pregnancy! — meant that I'd stayed on a good three years longer than initially planned. Plus, if I'm honest, sometimes it's challenging to move after a decade in the same place; you have to muster up the courage and take that step to an unsure place.
When the position in Tenable came up in 2016, it sounded fresh and exciting and like everything I was missing at this point in my career. So, I took the leap. I very much followed my gut. I became their first Dublin employee and for those first few weeks it was just myself and three other people. I know "Never looked back" is a cliché, but...
What's a typical day like for you?
My day can start pretty early. If I'm working in the office, I get up at 4:00 am and I'm on the road before 5:00 am, that way I'm at my desk before 7:00 am plus have avoided the worst of the traffic. Granted, the commute can be long but it gives me a few hours to catch up on podcasts as well as to tune in or out of the day, depending on what direction I'm travelling.
A lot of the working day itself is taken up with scheduled calls with our existing customer base as well as with newer clients. We discuss their overall needs and aspirations regarding cybersecurity and, ultimately, my role is to utilise our products, our resources, and our team's knowledge to enable the client to achieve all goals and confidently move forward regardless of what individual circumstance or bespoke requirements they might have.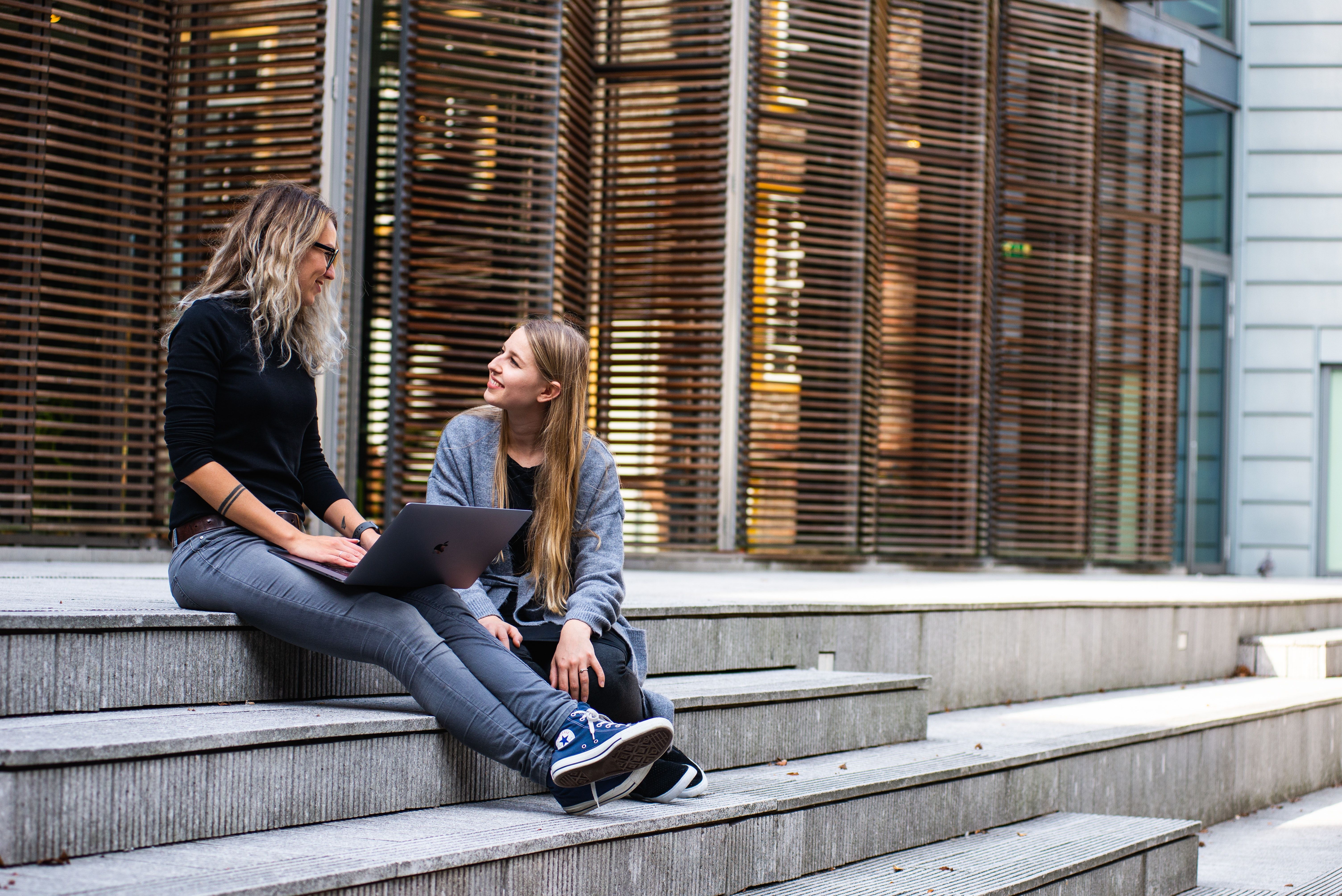 With 14 years in the IT industry, what's your advice for women entering the field?
Know your value. If you want to work in tech, do it because you love it — then it's never a 'job.' And, when you are working in a role, always remember why you got it: you got it because you earned it, because you were the right candidate. Don't let anyone tell you any different.
While there are great changes happening in regard to the attitudes towards women in tech, I'll never forget the experience of previous roles in the years before Tenable, when people had assumed that I was attending a meeting just to take notes, or suggested I wouldn't be capable of handling the bigger challenges lest I become emotional or implied that my commitment was questionable because I was pregnant.
'Every meeting I have sat in, every problem I've helped solve, every consultation I have taken part in and every deal I've been a part of winning is because I earned it and I wanted to be there.'
Know it. Own it. Make that step forward and don't look back.
For women considering a tech qualification, know that by choosing a path that seems specific, it doesn't necessarily rule out other directions. Ever since I joined Tenable, my own career has taken so many turns — all of them good — that it's hard for me to keep track.
For older women who may be thinking it's too late to do it: No, it's not. Take the part-time course, go back to college, study with your kids. Believe in your own capability and take that first step. You'll never regret the journey.
Despite the high wages, gender equality in Irish tech is lacking – what do you think can be done to improve this?
It's still an issue at college level. Females taking third level tech courses in Ireland only account for 10-14% of the class intake. We need growth here. Many schools still don't have the means to include STEM subject classes in single-sex schools. In many regards, my secondary school was fantastic, yet I was taught to type, not to gain any real IT skills (just as I was taught Home Economics but not offered Tech Graph). Thankfully, even my old school now offers all these subjects — albeit only since 2018 — but I very much doubt it was the only school in the country in the same boat.
Women account for 50% of the users of tech, so in order to ensure the products are relevant to the entire market we need to have a more complete involvement for women from the ground up.
Coder Dojos are popping up all over the country and, as a parent myself, I can heartily recommend that parents get their kids involved if the opportunity presents itself. Let them see what can be done. I truly believe that even just minimal exposure to these capabilities at a young age can be enough to gain that interest.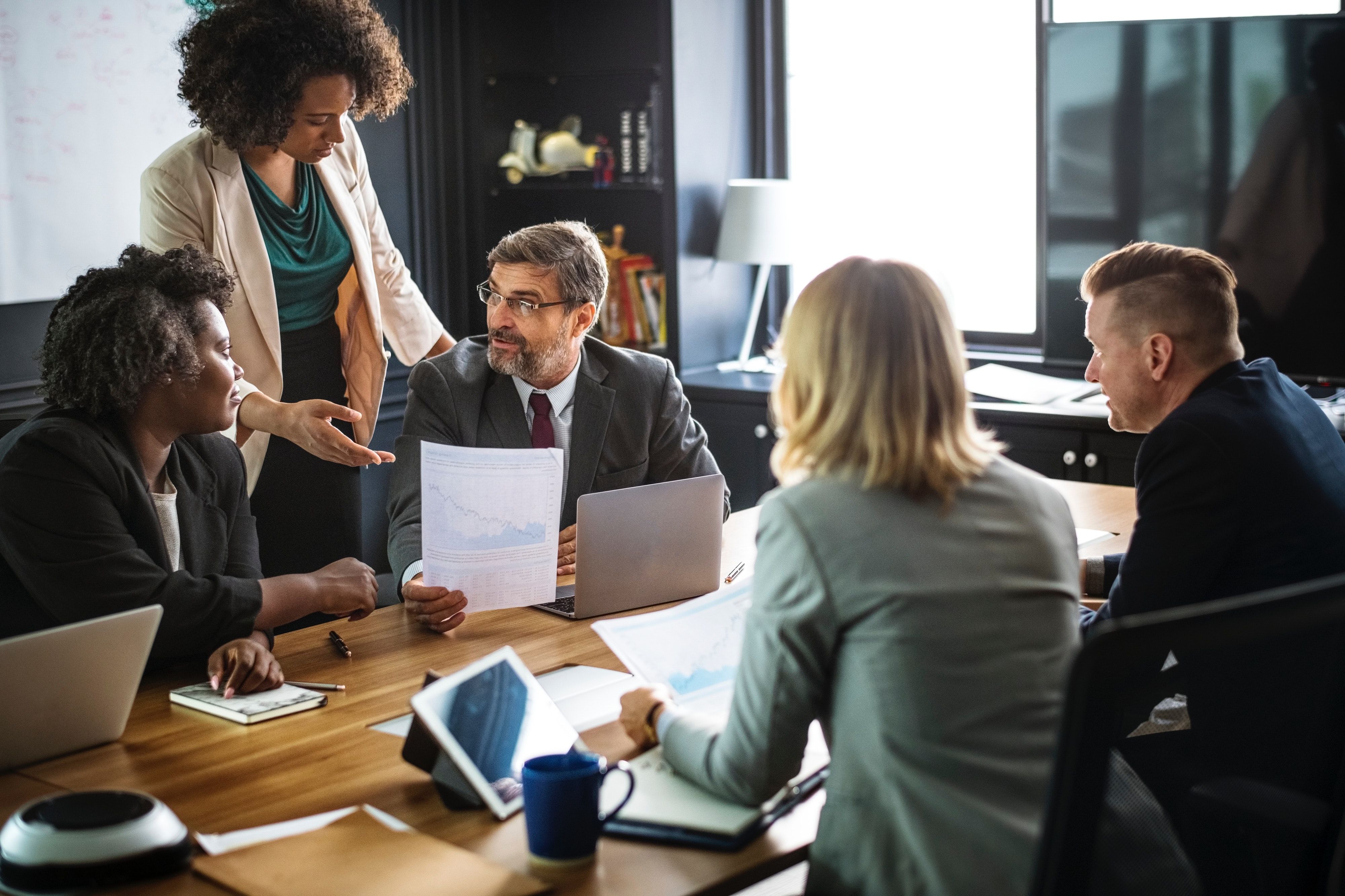 On the plus side, research has revealed that

Irish women in tech

are the second-highest-paid in the world, why do you think this is?
I suspect that at least part of this is because there are so few of us and we are in demand. Some companies have established a quota, which (personally) I don't agree with. Beyond that, Ireland has always had a good reputation for having a highly skilled, well-educated, and adaptable workforce.
We are the second highest percentage of degree holders in 23 EU countries with 43% in 2016, only 1% behind the UK. English being a first language for most of us also probably helps, as does the current presence of so many top-tier international tech companies.
What is your Women in Tech Dublin talk about?
It will be about re-skilling, taking risks (both as individuals and as companies) and re-enabling an existing workforce.
If we truly want to have a more diverse workforce, then we need to widen our thinking. Of course, the medium and long-term routes to getting more women into tech, and positively adjusting the balance within the industry, involves encouragement and engagement from primary school right through to third level. And that encouragement and engagement — that pathway — has to be a now thing.
But, talking of now-ness, there is also so much more that can yield immediate results. We need to be imaginative in facilitating the workforce (and potential workforce) we have at this very minute. So much can be done right away regarding re-skilling, up-skilling, encouraging back to work and mentoring that, if we're serious about getting more women into tech, we all need to start considering and implementing.
---
Join us at Ireland's top women in tech conference this September
Engage with over 1,000 inspirational technology professionals for two days of innovative content in a thought-provoking and inclusive environment.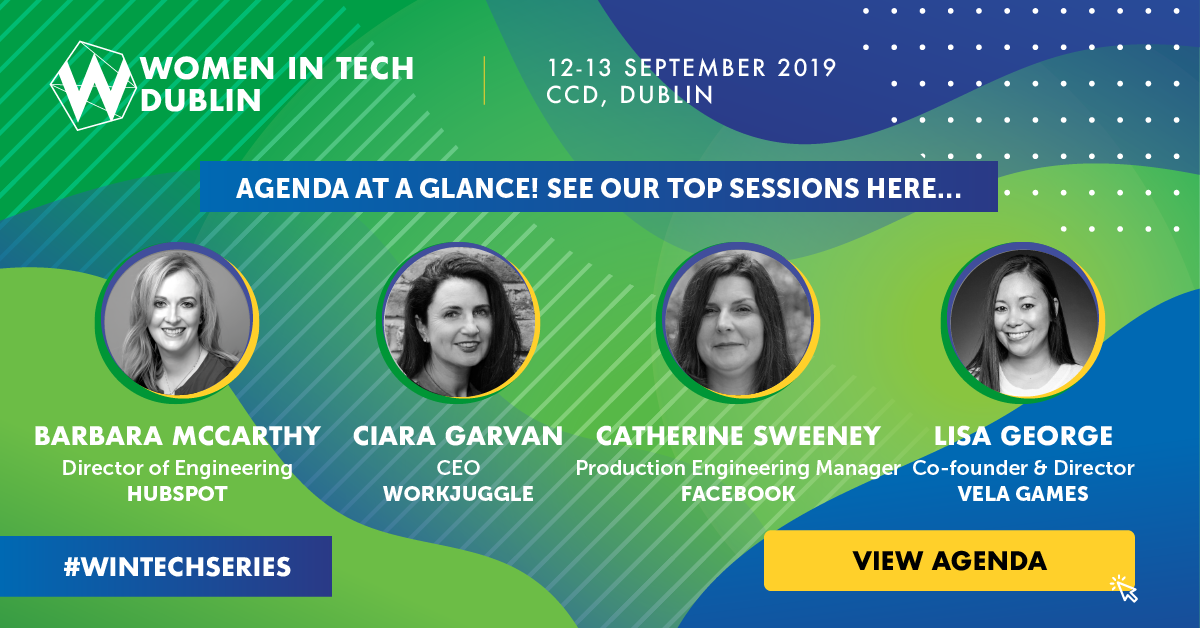 You can follow us on Twitter, LinkedIn, Instagram or Facebook to keep up to date with everything Women in Tech World Series.