Ruth Scott speaks to us about her role in Ireland's broadcasting industry and shares why she's excited to be chairing Women in Tech Dublin, taking place 12-13 September 2019
Ruth Scott is a name synonymous with broadcasting in Ireland. After almost 20 years presenting a variety of shows on RTÉ 2FM, (both talk/interview and music based) Ruth moved to Radio Nova.
You can also catch her on TV presenting duties on Virgin Media One (formerly TV3) where she fills in on hosting duties on The Elaine Show, interviewing a host of people on a huge range of topics.
Having been the voice of the Women's Mini Marathon start line for almost a decade, responsible for warming up the 40,000-strong crowd, for many years, Ruth has turned her considerable hosting talents to a wide range of projects, from MCing business events, to wellness engagements and everything in between. Most recently, she hosted the main talk stage at Taste of Dublin 2019.

---
Join Ruth at Women in Tech Dublin, taking place 12-13th September. Secure your spot today.
---
Please tell us a little about yourself and how you got into broadcasting.
I'm the youngest of eight kids from Roscommon. Perhaps that is why I use my voice in my job. I needed to make myself heard from a young age!
My career started out almost by accident. I had planned on doing a Communications course at university but as there was only one such course in the country at the time and I didn't reach their very high academic standards, I ended up doing an BA in European Studies in University of Limerick. A very happy accident.
Quite by chance, I volunteered for Rag Week Radio. As they were desperately short on female representation, I was the sole female voice that week. It really gave me a feel for what can often be talking to yourself in a little box! From there I entered the "DJ for a Day Competition" on the national airwaves 2fm. When I reached the final with only a week's radio experience under my belt, I was hooked!
I tried out again the next year and won it. The cards were in my favour as I got offered a few jobs at the time. I provided the voice for traffic reports of Dublin on the national airwaves, talking about streets and areas that I had never even been to! I was offered a job back in Limerick on a radio station and since then I have been lucky enough to get nice job offers every so often and always in radio.
After almost 20 years in the industry, what advice would you give to women who want to pursue a career in the field?
I would honestly be reticent to recommend anyone a career solely as a radio presenter. The industry is in a state of flux and podcasts mean that live music radio is featuring less and less in the upcoming generations lives. If you were still very keen to become a broadcaster, I would suggest you become a fabulous multi-tasker! Able to research topics, produce segments, be your own producer on air whilst still being able to take direction from station bosses.
A small point is that I would suggest you create all your social media handles to be identical and therefore always on brand – something I regret not having done! It is becoming less and less feasible to make a solid living out of being a radio presenter in Ireland. Budding presenters would need to be able to turn their hand to contributing to TV talks shows, print and online journalism, and squeeze in a little bit of TV presenting. Oh, if only it were as easy as it sounds!
Become a dab hand at promoting yourself shamelessly on social media platforms. Be totally fine about learning brand new skills at every stage of your life. One of the most challenging things about being a radio presenter is that I'm always 'on'. What I mean by this is that I'm often found scribbling notes or sending myself voice memos to remind myself of something that I've spotted or overheard that I would be able to talk about on radio. This could be anything from a story that a neighbour tells you, to observing someone walking a dog while both are wearing matching purple rain hats! You need to be able to create radio content from your own life so you must be willing to read everything, watch everything, listen to everything so that you're never stuck for something to say.
Rather crucially, some people often feel that they can become a radio presenter to vent their own views. Alas, that is not the case. Most stations have a policy that you need to remain neutral and, as a presenter, you are not to push your own agenda. That can be challenging for some.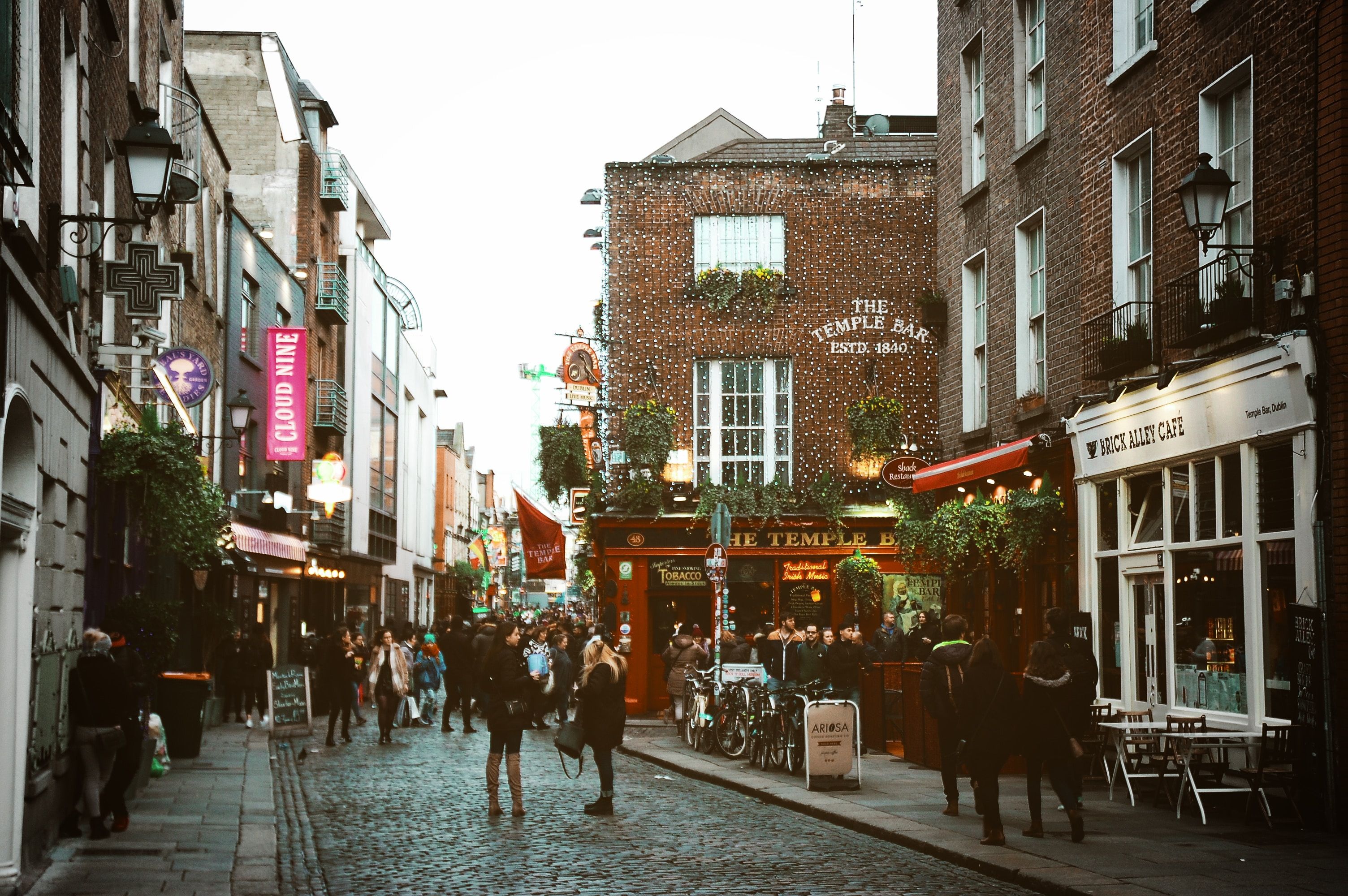 What's a typical day like for you?
I turn my phone on to check if I need to cover anybody on the radio or TV that day – some of my work is very last minute. Every day is different, so this week I'm spending time trying to contact people who work in fashion to see if I can borrow their clothes to wear when I'm on the telly. It's never as exciting as it sounds. The colour, print, and shape can be really difficult to get right depending on the set behind me.
I'm building up my voiceover repertoire this year. That's when I read the lines you hear on the radio, TV, in online ads or on corporate videos. I recently set up a recording studio in Dublin too. That's another set of messages to keep an eye out for as if I'm required to record anything, I need to get cracking and record a few different takes. This means recording the same few lines in slightly different tones, at slightly different speeds, so that the advertising agency has some options when I email it to them. Sometimes, I will get a call and need to drive over to one of the recording studios.
Unfortunately, there's often loads of boring paperwork to catch up on. I try to spend a few minutes each day on all the social media platforms. I don't naturally enjoy bigging myself up, however, in a somewhat flooded market, I try to remain highly visible.
Tomorrow morning will be different again as I have an early start to chair the Dublin Chamber of Commerce Momentum Breakfast series. I'll spend this evening finalising my notes in preparation for the event and the Q&A session afterwards.
Sometimes, the attendees can be very quiet so I need to have intelligent questions myself to get the ball rolling. Today, I'm also meeting an agent who I'm interested in speaking to about branching out into another specific area of works – need to keep that one under wraps for the moment! Depending on how long that takes, I may reach out to some specific event organisers who I really want to work with. I have found that it can sometimes take up to two years to bear fruit.
Are you working on anything exciting at the moment that you'd like to share with our readers?
I've just been approached to do some travel writing for a newspaper. Yes, this is fabulous and I am very excited, but the reality is a little more mundane in a sense. I will most likely be away with a bunch of strangers and will get to experience lots of great things. However, I will be frantically scribbling notes all the time. I will most probably spend every evening while I'm away writing up the pieces to make sure I get it all down while it's fresh in my mind. It's a great opportunity to have my work seen in other arenas, so I give everything that I do 100%.
I'm also developing a whole other completely different side to my work as I am a wedding celebrant too. This can involve giving interviews to curious papers and magazines, in addition to attending wedding fairs to be a speaker. And, of course, it involves some preparation with the actual couple! I will suggest how the format might go, some options for things to include, and how to deal with some tricky family dynamics.
Who is your female inspiration in the field of broadcasting?
I greatly admire the likes of Jo Whiley and Zoe Ball in the UK who were doing "pop" radio for years and made the successful transition to the more adult version, and in a huge pool of very young talent, both are on TV in their own right.

Source: Press Gazette
Why Dublin – what sets it apart from other cities as an innovation hub?
I sometimes can't believe the number of multinationals who have moved to "Silicon Docks" in Dublin. It had been such a drab area 20 years ago. There's no doubt that the favourable corporate tax, along with heavy support from the IDA over the years, and the very well educated young population of Ireland, provided a great start to the innovation in Dublin. There is now an assumption of multiculturalism and "good jobs" in the capital. It's no wonder that people want to come here.
I've had the pleasure of facilitating many events in Dublin in some of these creative hubs. There is a generous breadth of talent available to work. I was never any good at Geography, but even I would have to imagine that being on the edge of Europe, with access to a huge land mass, must be an added boon.
Why have you decided to get involved with our event?
Ireland has a terrible history in how it has treated women. The more I get to work at events, the more I have realised that I am genuinely interested in women advancing themselves professionally. Throw in the massively disproportionate gender imbalance in STEM and I feel that the Women in Tech World Series is a great way to shine a light.
I keep thinking of that phrase "If she can't see it, she can't be it." I had no access to "typically" male subjects when I was in school and it was presumed that as a female, I would never do what some of the boys in school did. I want to help change that narrative so that young women get to see a more balanced representation of females in high-profile careers.
What are you most looking forward to on the day?
I don't even know where to start! I am genuinely thrilled that I'm going to have a front seat at this. Well, technically, I'll be on stage for it! I've seen Coral Movasseli (Girls in Tech Dublin) speak previously and am looking forward to hearing her talk about micro-inequalities at the conference. Sarah Cunningham from Mastercard will be speaking about something I mentioned earlier – jobs that don't yet exist but we'll be expected to create and know how/what to do with them!
Where can our readers follow you for event updates?
You can follow me on social media here...
Thanks for chatting to us! You can catch Ruth chairing Women in Tech Dublin at the Convention Centre Dublin, 12-13 September.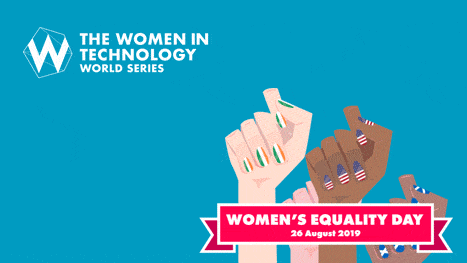 You can follow us on Twitter, LinkedIn, or Facebook to keep up to date with everything Women in Tech World Series.