Caragh O'Carroll speaks to us about her role in the technology sector and shares her thoughts on Ireland's Women in Tech Dublin, taking place 12-13th September 2019
Caragh O'Carroll, Account Director and Telecoms Sector Lead, has a keen interest in data strategy and the potential of data-centric companies. She focuses on transformation through combining business challenges with technology solutions for both managed services clients and new customers.
Caragh is passionate about co-creating and articulating how technology can improve and change our working and daily lives in this age of rapid digital transformation. With a background in engineering, operations, product management and partner management, she has insights into many business challenges and opportunities. Caragh has presented widely on GDPR and also recently on Artificial Intelligence in London. She joins us in Ireland for Women in Tech Dublin as one of our speakers.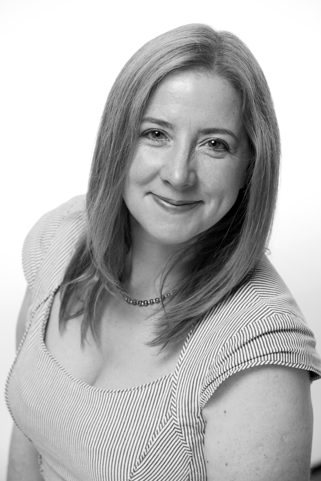 ---
Caragh will be sharing her knowledge at Women in Tech Dublin, taking place 12-13th September. Book today and join us for Caragh's session – 'Understanding Our Data Maturity'.
---
Please tell us a little bit about yourself and how you got to where you are today.
From looking at tiny gears and springs working together in harmony in watches, through to a love of maths and then reading engineering journals and choosing an engineering degree – I've always been fascinated by how things work.
With the internet age emerging at that time, I decided to move into telecoms. This sector was literally bringing connectivity to businesses and people, and I worked through Network Operations, Product Management, and Partner Management roles in the UK, Ireland, and across Europe before moving into IT Partner Management and now Sales, which shows how diverse careers can be!
Recently, I've become a Fujitsu Distinguished Engineer and I'm in the final stages of my Masters in Information Systems Strategy Management. All this shows how a technical background is a great foundation for many roles and the ability to adapt and continue learning and pushing boundaries never stops.
In this age of digital transformation, how can emerging technologies improve and change our working and daily lives? Please give an example of a piece of tech you're excited about.
It's really interesting. I've presented on Blockchain, Robotic Process Automation and Artificial Intelligence at Women in Tech Dublin in the past. Every technology has a home, but the use case must be chosen carefully. RPA excites me most at the moment because of how it can take the drudgery elements away from a business process, things like transferring data from one system to another that just need to be done and done often but are very straightforward and the steps are performed in a standard way every time.
While it's great to integrate systems at a deep level, RPA is an alternative for specific use cases like that and it can expand to other processes once a company gets familiar with it. We are seeing cases right now for transferring data from finance systems to CRM systems, for example.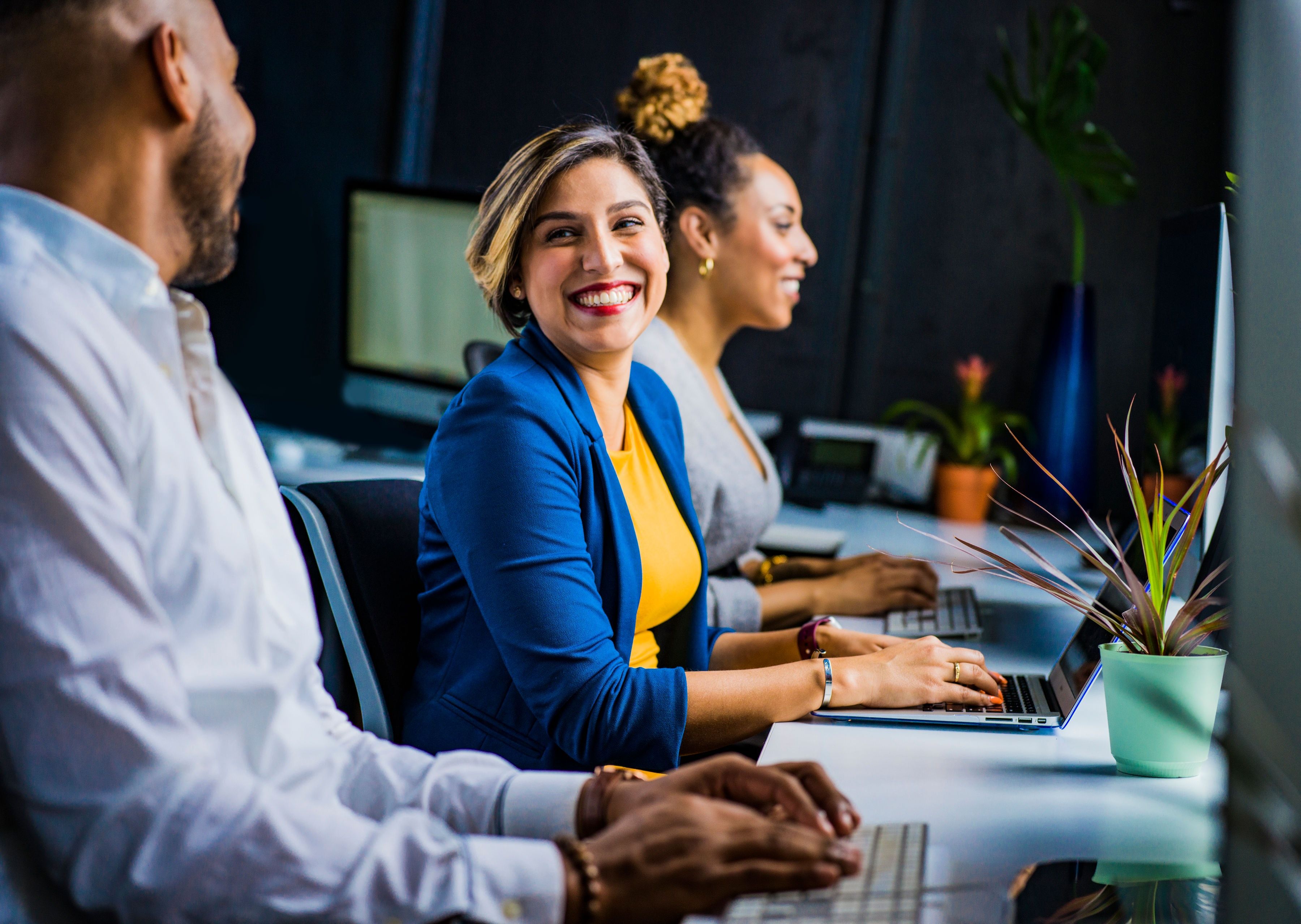 Why have you decided to get involved with Women in Tech Dublin?
On a personal level, it's about pushing myself to share the knowledge I have with others and challenge myself to be able to articulate my thoughts clearly. For those who I hope will come to my talk, I believe it's a great conference to learn new ideas and concepts in a friendly way. The thing that's struck me most is the huge numbers of highly technical women who are great communicators and this just wasn't apparent at other technical conferences. It's empowering.

What are you speaking about at the conference?
I'm going to be speaking about data-centricity and data maturity. We've heard about the concepts of the Digital Economy or Digital Transformation… I'm getting to the root of how you actually make this happen.
What excites you about artificial intelligence?
I think AI has the potential to solve complex problems from a fact-basis and propose solutions based on clear rationale; this can either complement or replace our own decision-making which includes other nuances that aren't systemised e.g. gut feelings and other information from body language.
AI isn't simple to implement and it takes time to train. Gathering sufficient clean data consistently is also a constraint. Therefore, to embark on an AI project, you need clear goals and a well thought out strategy.
Why should people attend Women in Tech Dublin?
It's an inspiring event, with the opportunity to gain both personal career insights as well as learn about new technologies in a clearly-communicated way. For anyone at any stage in their career, it's time well spent.

What's a typical work day like for you?
It's a mixture of remote and office-based working, dealing with customers and teams locally and internationally. It can be anything from account strategy, roadmap, negotiation, reporting, stakeholder management, learning, planning… it's very varied.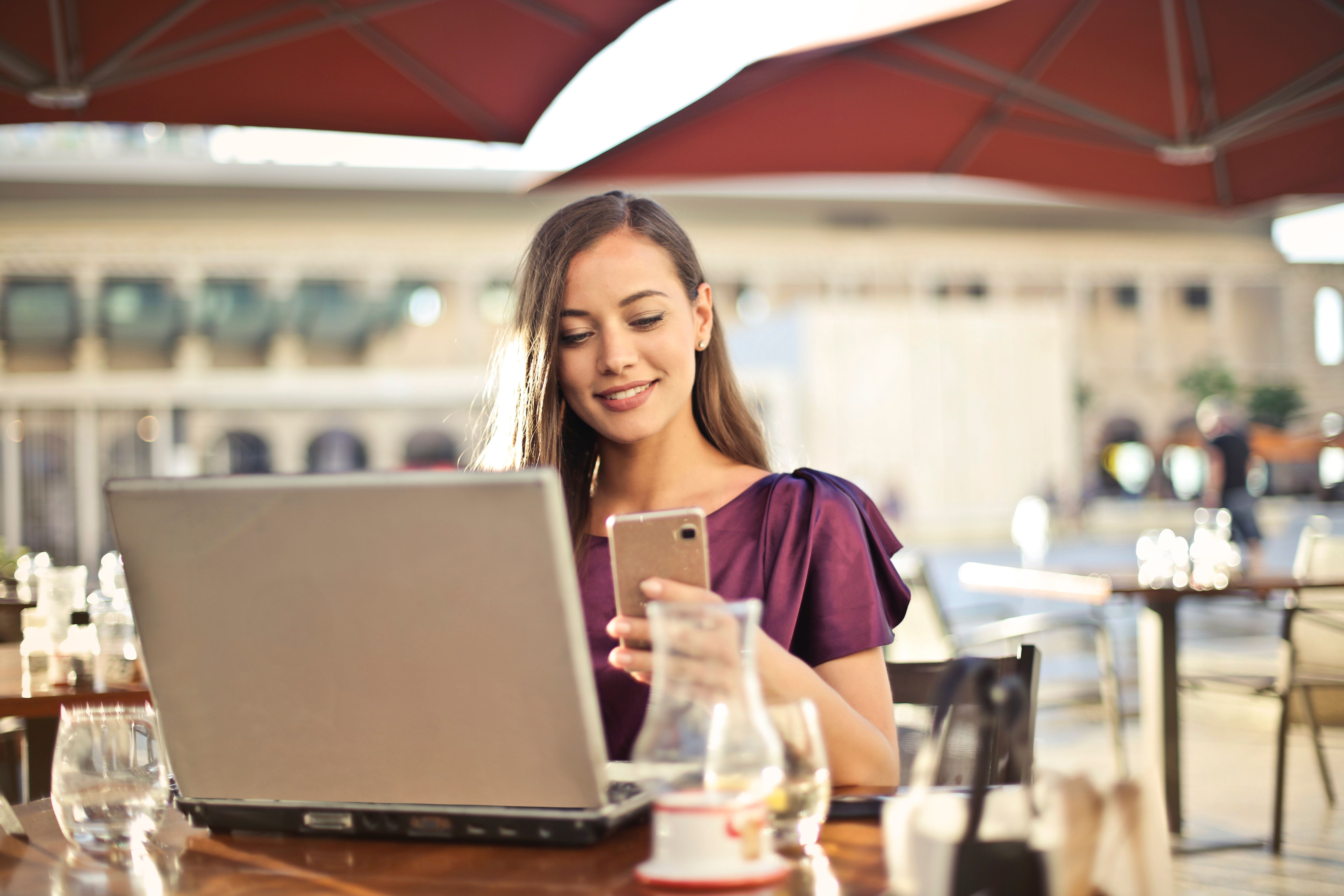 Why are women so crucial to the continued growth of the tech sector?
For me, it's about recognising there's a wide talent pool and finding a way to attract women to apply for the many jobs out there. I don't think we've cracked it enough and there's certainly room to expand.
'It's not just women though, it's making sure that we attract all ethnicities and abilities.'
The industry should find different ways to attract a wider range of candidates for roles (such as gender shortlisting).
If the industry as a whole doesn't tackle this issue, growth will be difficult as the sector's capacity to flourish will be limited.
What are you doing to promote women in tech at Fujitsu?
Fujitsu is very supportive – e.g. I've recently become a Fujitsu Distinguished Engineer and, while women are under-represented in this community, I use any opportunity I can to showcase how women can take on technical-based challenges and succeed. We also have a programme to actively sponsor female technical talent and to raise their profile to support their future success.
What advice would you give to women who want to pursue a career in STEM?
STEM careers are super! They are so varied. There is never a boring day. You can never learn enough. There is always more to discover. If you are interested in a STEM career, just write a goal down and figure out the next few steps to get there. As your journey progresses, figure out further steps.
Are you working on anything exciting at the moment that you'd like to share with our readers?
I'm reviewing an internal process to see how effectively we use data. Applying knowledge is where the value from learning comes in. Maybe I'll be able to share some updates in the future.
---
Join us at Women in Tech Dublin, taking place 12-13 September 2019. There's still time to secure your spot – book today!
Click below to enter our #WinTechSeries competition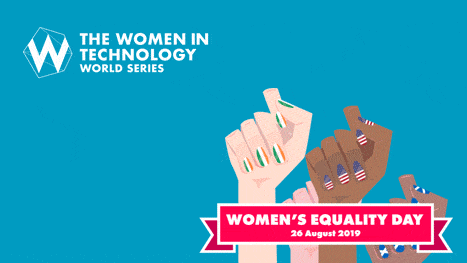 You can follow us on Twitter, LinkedIn, Instagram or Facebook to keep up to date with everything Women in Tech World Series.