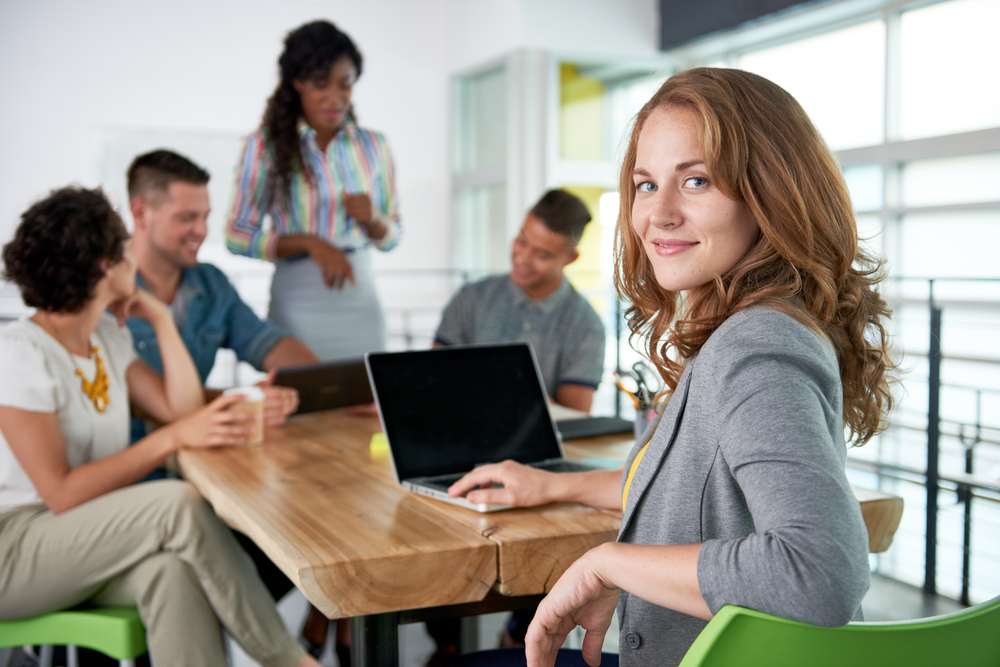 Are you wondering how to stay ahead of the steep innovation curve facing organisations across the tech sector? Recent research indicates that providing diversity and inclusion (D&I) training may be the best place to start.
According to the 2019 L&D report, the relationship between D&I training and innovation is more significant than many companies may realise.
Increased gender diversity should be an emerging pattern across the IT industry, but barriers abound when it comes to organisations implementing effective strategies to increase gender representation across corporate hierarchies. Based on conversations with training professionals and data found in the report, D&I training illustrates an exciting way to circumvent those barriers in two main ways:
Providing D&I training helps drive gender diversity within organisations, from your talent pipeline to your employee pool;
Increased diversity within your organisation can improve your innovative and competitive advantage.
In the national context of Ireland, the capacity for D&I training to drive diversity, spark innovation, and sustain competitive advantage within IT is even more significant. According to the Industrial Development Authority, the tech sector in Ireland employs over 37,000 people and generates €35 billion in exports annually.
The emergence of more women-led Irish tech startups means more role models are available for other organisations to not only improve their gender representation metrics, but their workplace cultures overall. Learn what steps you can take to increase your organisation's gender diversity, competitive edge, and innovative potential in one fell swoop.
Normalise D&I within the workplace
The Dublin-based recruitment agency Next Generation reported that in 2018, less than 7% of tech positions in Europe were filled by women. The statistics are disconcerting, but ostensibly small D&I training strategies can effect powerful change to normalise D&I within your company culture - the first step in maximising your organisation's innovative potential.
While formal training remains at the core of BCG Digital Ventures' D&I training programme, learning and organisational development specialist Max Avruch has found success in complementing formal training with informal daily reminders of D&I. Avruch terms this strategy 'radical inclusion'. For Avruch, "Learning and development drives culture, and it needs to be built into all levels of an organisation".
BCG DV asks all upper management to undergo unconscious bias training. Especially important for talent managers who have control over the talent acquisition life-cycle, unconscious bias training helps talent management teams make a conscious effort to remove bias from their hiring practises, and make fundamental changes to bring more diversity into the organisation.
On top of formal training, BCG DV tailors other less formal training initiatives to the specific needs of its employees, including business resource groups for employees of shared identities, and lunchtime learning programs to keep D&I central to employees understanding the organisation's workplace culture.
By using D&I training to normalise the concept of diversity on an organisational level, you can begin to shift your workplace culture towards being more inclusive. Think outside the box in terms of your D&I training offerings and inspire innovative, inclusivity-focussed thinking from the bottom up!
Competitive advantage requires more than great ideas
It's a common misconception in the tech sector that growth flows organically from product-based innovation alone. According to the report, the fastest growing companies are 72% more likely to have high diversity in their organisation compared to companies that didn't see growth. Diversity plays an integral part in setting companies up for long term innovative success.
Given the fiercely competitive nature of the tech industry, increasing gender representation with the added benefit of increasing your competitive advantage is a straightforward strategy to ensure your organisation's competitive longevity.
Research shows that diverse companies are both more innovative and more profitable. At the pharmaceutical multinational Bayer, partnering with external organisations has culminated in widespread recognition for their D&I training endeavours.
"We have programs geared toward diversity and inclusion so we partner with some external organisations to help develop our women leaders," says Bayer's Head of US Learning & Talent Development, Karen Bicking. As a result of their efforts, Bayer has been recognised by Working Mother magazine as a top-100 company for working mothers on eight occasions, and has received The Catalyst Award, the highest honour for diversity in the U.S.
Expanding diversity within your organisation brings a plethora of perspectives to the table, and can impact practices from how you conduct IT training initiatives, to product development, to recruitment. Reducing homogeneity means that perspectives you may not have considered will be brought forward, and the innovative potential of your organisation will continue to grow as you maintain a diverse flow of incoming talent while supporting existing diversity within your organisation.
Engage with D&I, watch innovation flourish
42% of employees rate professional development opportunities as their most important employee perk. Explicitly tying D&I training to your organisation's culture of innovation will help create a more harmonious cycle of normalising D&I, increasing competitive advantage, and consistently driving innovation forward.
The increasing number of female-founded Irish tech firms are themselves highly diverse, employing more than 2,760 people with:
23% working in enterprise solutions;
22% operating in health/medical;
12% operating in consumer/e-commerce;
14% operating in entertainment/sports;
6% working in the Artificial Intelligence space (AI); and
5% working in the Internet of Things (IoT) space.
Given the female-founded Irish tech firms emerging out of Ireland in all areas of IT coupled with the strong performance of the Irish tech industry overall, there's no time like the present to engage with D&I to increase the breadth of your company's innovative edge.
At the professional services firm Ernst & Young (EY), they've turned a theoretical diversity strategy into productive results. EY's Global Assurance Learning Leader Martin Hayter finds that his, "team has a global flavour to it. It brings more creativity and higher quality and we know that the content we develop is going to be applicable to different cultures, and to both emerging and mature markets."
While the general outlook for the tech sector in Ireland is incredibly promising and more women are leading IT firms in diverse areas within tech - the work is far from over. Challenging the status-quo requires strategic thought, and by implementing a bespoke D&I training programme your organisation will be one step closer to realising increased gender diversity (increasing innovation and profitability to boot!).
---
About the writer
Max Maccarone is a content editor for the higher education portal educations.com and professional development search engine findcourses.com. Originally from Canada, Max relocated to Stockholm after graduating from York University in Toronto. An avid traveller, Max is dedicated to creating diverse and engaging learning and development content for a wide range of publications.
---
Learn more about how to foster a diverse and inclusive workforce
Join us as Women in Tech Dublin on October 15-16, 2020 at the CCD Dublin for two days of actionable insight, expert-led workshops and networking opportunities to inspire you and help you stay ahead of the curve. We'll have plenty of sessions in the agenda addressing how to close the pay gap, the best talent attraction tools to create a diverse team and how to engineer an inclusive and equal culture.
Get your brochure for more information or secure your seat with our discounted pass now!
You can follow us on Twitter, LinkedIn, Instagram or Facebook to keep up to date with everything Women in Tech World Series.