Achieve long-term business success

at Ireland's epicentre for women in tech.
Dublin's tech industry is ahead of the game for gender equality, with women in technology statistics revealing that Irish women in tech are the second-highest paid globally. Despite this progress, there's still a long way to go.
Last year, for instance, 93% of technology investments in Europe went to all-male founding teams. This has to change. NOW is the time to make your mark on Ireland's thriving tech scene and Women in Tech Dublin is your opportunity to lead the conversation.
Female tech founders are inspiring women across Ireland to go out on their own and achieve success – you are one of them. At this year's Women in Tech Dublin conference we aim to empower you with the knowledge to boldly drive change within your company.
Discover how to build a transformative culture, navigate funding options and opportunities, attract and retain top talent, understand the full potential of emerging technologies and how they will advance your startup, harness the power of networking with high-level professionals and be inspired by the greatest female minds in the field.
Celebrating Dublin's female entrepreneurs with us are our sponsors Indeed, Avanade, Google, Citi, Aviva, Genesys, Qualtrics and Distilled SCH, in addition to speakers from companies such as HubSpot, Mastercard, Fujitsu and WorkJuggle. To find out more, take a read of our Women in Tech Dublin Returns article.
Below are sessions specifically designed for tech founders that will allow you to walk away with actionable insights into the sector.
---
Don't just be part of the conversation, drive it — join us at Ireland's most vibrant women in tech conference.
---
Take a look at our selection of sessions designed for female founders at Women in Tech Dublin 2019:
Navigating Funding Options and Opportunities
Getting a company off the ground is an uphill battle, but tech-oriented projects tend to carry added expenses with hardware needs, software licensing, and the average salaries of STEM professionals in the Irish hyper-competitive environment.
Often, funding these startups can be a challenge, especially early on before any investment or revenue. So, what is the differentiator between success and failure? During this session we will consider all this and more.
Key takeaways:
Understanding the dynamics of the different funding routes

Learning about the resources available to you in Ireland and the programmes available for women entrepreneurs

Analysing how founders can retain control whilst collaborating with funders and driving growth

Reviewing the differing legal structures that can help in attracting funding

Examining how to manage investor disputes should things go wrong
Will Ireland Become the Blockchain Capital of Europe?
Blockchain is set to impact the legal, cyber security, and healthcare sectors (to name but a few) and many predict that it will be spearheaded by the Irish tech sector.
We've all heard of blockchain in the context of cryptocurrency, but there are so many more use cases for your business. Let's look at how some companies have managed to integrate it and where we can take it from here.
Key takeaways:
Gaining a clearer understanding of blockchain's cross-vertical applications - from banking, healthcare, politics, insurance, Government, retail, real estate, legal industry, charities, education and beyond

Road mapping its potential for forecasting, crowdfunding, smart contracts, identity management, security and more

Identifying how blockchain could work in your organisation e.g. protecting IP

Clarifying where not to use blockchain?

Predictions for the blockchain space in Ireland - will we be a global blockchain hub in the next few years?

Can We Create Truly Inclusive Interfaces?
No one disputes that good UX and UI is centred around the human experience and truly understanding it. But, as the diversity and inclusion conversation expands and evolves, we're seeing that it's becoming increasingly fundamental to create different ways for people to participate in the experience and engage with products.
In this workshop, we'll look at key principals to adhere to for inclusive UX/UI and trial creating a truly inclusive UI.
Key takeaways:
Can we really provide equivalent experiences and how do we align this with business?

Learning how to seek out and identify points of exclusion and situational challenges

Understanding the breadth of your user characteristics

Recognising personal biases and involving the wider user community in your testing and creation
Founders: Creating Your Employee 'Dream Team'
Finding the right people to join you in your startup venture is difficult, but it's well worth your time and effort putting in the legwork to find the right people. As a startup founder who doesn't have infinite resources for recruitment and training programmes, you can save yourself a lot of grief (and money) by taking charge of the hiring process.
Here, we explore and give you the chance to test who your first hires should be to build a strong foundation for your startup.
Key takeaways:
Understanding that YOU are your first hire: The CEO

Realising that if you're a non-coding founder, then you will need to invest in a Front-End engineer, preferably with experience in UX and design

...And then there'll also be the Back-End Engineer

Integrating a Marketing Manager

Understanding what it is you're trying to deliver and who you will need to help realise that vision
Matching Emerging Tech to Your Business Needs
We discuss common business challenges affecting multiple industries, chart current and emerging ways to address these issues, and propose a methodology for travelling the scoping and sourcing journey.
Attendees will receive insights about where to focus the emerging technologies, how to reconsider legacy tech, and possibilities for future change.
Key takeaways:
Building a technology roadmap for your organisation

Reconciling your current technology with new tech and business needs for smoother transitions

Understanding the role data has to play in assisting our decisions when considering using new technology
Analysing the Impact of Neurodiversity in Technology
Whilst diversity and inclusion in tech is commonly discussed in general terms, one area that is often overlooked is neurodiversity.
During this session we will consider what neurodiversity is, but also what it means in terms of application to your organisation and its potential positive impacts for improved diversity and inclusion in your workforce.
Key takeaways:
Understanding what we mean by 'neurodiversity'?

Recognising that future tech will need neurodiverse workforces if it is to realise its potential

Considering which industries are already embracing neurodiversity and what impacts they have seen on business

Assessing the practicalities of leading a neurodiverse team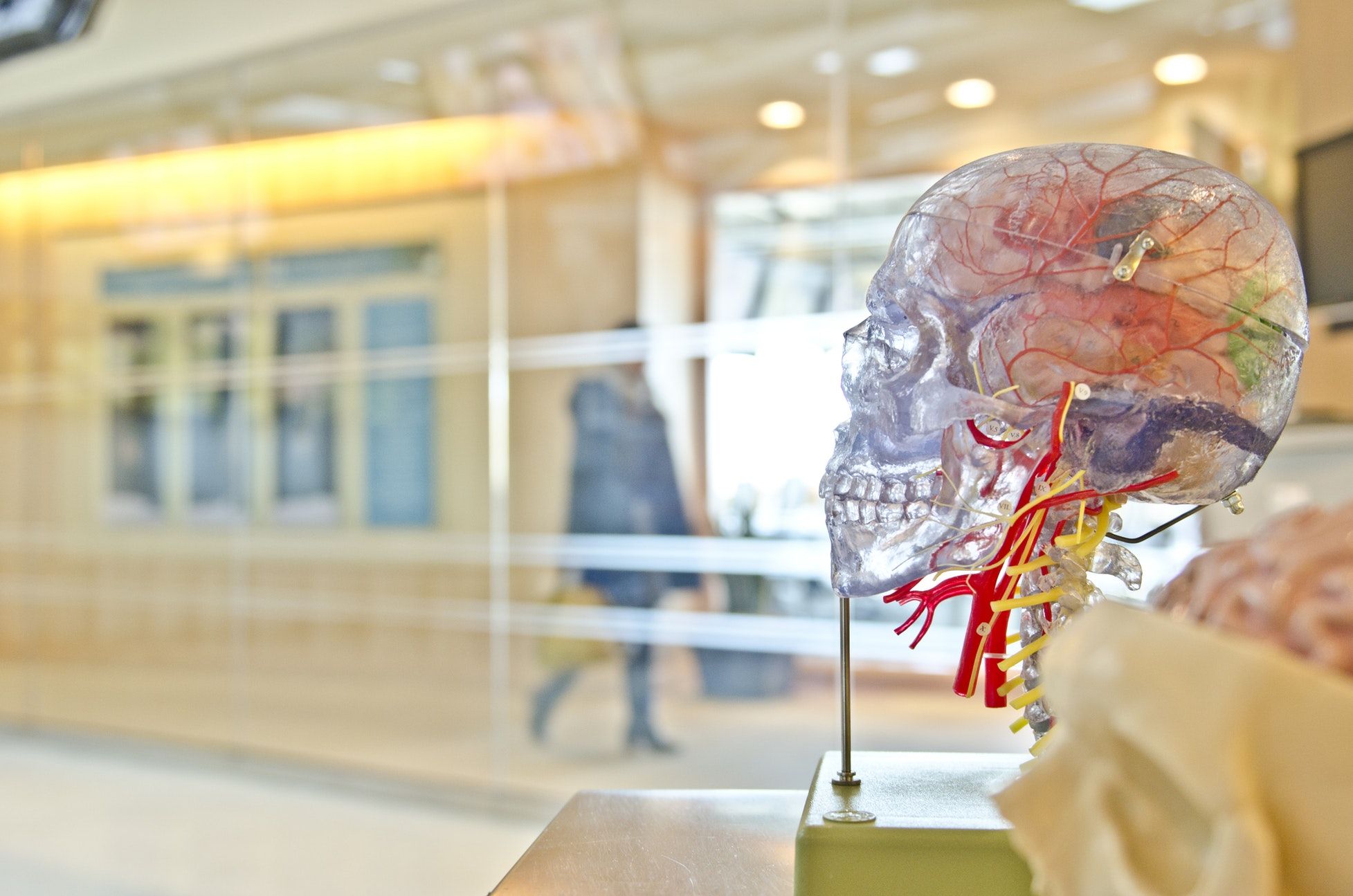 The Tech Skills We Won't Need by 2030 and the Ones We Will
Increased automation is allowing us to maximise the capabilities of both humans and machines. Future jobs will have more agility to explore and find interesting solutions to complex problems in tech. Let's look at the skills that are on the rise to help us for the jobs of the future.
Key takeaways:
Maximising your interdisciplinary knowledge

Discussing the evolution of SMAC (social, mobile, analytics and cloud) skills

Establishing the position of emotional intelligence in an automated future
Deep Dive into the Mind of a VC
In this interactive session, you'll pay witness to the blunt and honest feedback from VCs as they watch startups pitch their hearts out. Come to gain real life lessons from seasoned VCs and to lift the veil on what NOT to do when stepping into your next VC meeting.
Key takeaways:
Practical advice from VCs and angels on what they are assessing when choosing their next ventures

Gain a well-rounded understanding of the strategic, operational, and execution strategies that are most often left overlooked by startups

Learn about the importance of brand positioning, technical expertise, and internationalisation strategy
Returnship: How Can We Support Men and Women Coming Back After a Break
As we move into 2020, we are starting to see some in the tech sector embracing 'returnships' alongside OR even instead of apprenticeships in tackling their labour shortages.
But, what are 'returnships', why should we be giving them consideration, and how can we support our fellow employees across all levels as we begin embracing this new and inclusive industry answer to the skills gap.
Key takeaways:
Including career-breakers/changers in your business strategies for greater diversity

Understanding that 'returnships' expand much farther than women returning after a break to raise children

Examining the pros and cons of 'returnships' over apprenticeships in tackling recruitment and retention

Reviewing how to upskill fast to take advantage of 'returnships'

Understanding the resources and opportunities available for returners to the tech workforce
How Will Coding Roles Evolve in the Future
The role of coders is changing. We are now entering a new epoch driven by big data, semantic computing, machine learning and artificial intelligence and 5G.

So, what does this all mean for coders?" – During this session we will consider what coding for the future will look like.
Key takeaways:
Understanding that software developers need to focus more and more on continuous learning to keep pace with new open source ecosystems and tools

Recognising that data, algorithms, neural networks and natural language processing are becoming increasingly intertwined in code, requiring more end-to-end systems knowledge than before in the coding community

Exploring what this means in the future – Should we all be seeking to become data scientists?

Examining if the future heralds the end for human coders with the advent of AI-enabled self-coding?
Bridging The Digital Skills Gap
The Irish Government has set a target of delivering 47,000 high-level ICT graduates by 2022 to try and meet with the projected demand in the sector. While this is clearly a very exciting time to be in tech, we cannot ignore how short we are currently falling on these figures, especially when considering the diversity of these graduates as well.
What can we be doing to help not only bridge the skills gap and attract this new talent to our organisations, but ensure that we're growing and supporting the next generation of the Irish workforce with inclusion and diversity as top priorities.
Key takeaways:
Understanding the expectations of the next generation and incoming workforce

Examining the skills we should be promoting to a new workforce. Can we future proof the industry?

Dissecting the Irish pipeline – is there an issue and if so, what can we do to rectify it?

Learning from other tech hubs, what can we apply to the Irish landscape?

Sharing individual contributions we can all be making to increasing the number of people in tech from a variety of different backgrounds
Tips and Tricks for De-biasing Algorithmic-based Business Decision-making
As we move past 2019, it's clear that businesses are applying machine and deep learning to their business decision-making. However, algorithmic bias is one of the biggest risks that companies are creating for themselves.
Algorithmic biases can cause costly errors which, if undetected, can result in failed projects and worse – an organisation going down the entirely wrong path! So, how can we prevent this bias creeping into tech in the first place?
Key takeaways:
Critiquing how data scientists using algorithms need to master the shaping of their data samples to minimise the potential for bias

Understanding that there are still some circumstances where algorithm-based technologies are simply not yet the answer for accurate results

Examining the importance of testing in order to drive out bias from data-sets

Pinpointing the common pitfalls where unconscious bias creeps into algorithms
Developing Your Startup Business Plan
You've had a fantastic idea for a startup, you can roughly see how to plan it out – now it's time to put your thoughts and words into action and build a killer business plan! A great and clear business plan that puts you in the position to onboard a team and investors will stay with you and be the backbone of your future growth. In this session we examine the key components and insights for creating your best business plan.
Key takeaways:
Learning how to determine and outline your company's objective

Identifying your target market and analysing your competitor landscape

Deciding your power structure

Identifying your financial goals and projections and beginning a budget
---
Engage with over 1,000 inspirational technology professionals for two days of innovative content in a thought-provoking and inclusive environment.